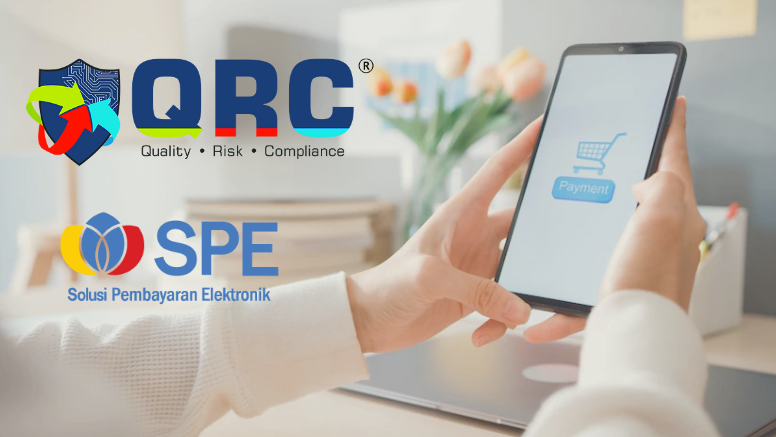 QRC Assurance and Solutions, Global PCI DSS Certification provider, Certified&nbsp PT Solusi Pembayaran Elektronik&nbsp company of Docotol Group &nbsp hereafter called shortly&nbsp SPE Solution&nbsp with head office located in Green Lake City Tangerang, Banten- Indonesia is an experience Company in the field of Financial Technology (FinTech).
In serving the market needs of the digital financial transactions industry, SPE offers the payment solutions through mobile application called Push Payment System. The payment solution handles source of fund Debit, Credit, e-Money and QR Code transaction with following transmit, process the Cardholder data.
The PCI DSS standard is a set of requirements designed to be followed by any organizations that stores, processes, and (or) transmit cardholder data and prevent frauds pertaining to payment card information, put forth by the Payment Card Industry Security Standards Council (PCI SSC).
PT Solusi Pembayaran Elektronik underwent the entire PCI DSS Yearly maintenance and recertification process with &nbsp QRC-QSA team consisting Mrs.&nbsp Akshata Bhaskar&nbsp and Mr.&nbsp Rukman Suriawarsita&nbsp &amp Mrs.&nbsp Bandita Dixit. The team conducted a thorough validation and assessment of payment solution. SPE's Top-Level Management Mr. Rico Lamsari Simarmata, Director and Miss&nbsp Fitri Amelia&nbsp compliance, extended strong support and firmly coordinated with the team by providing all the necessary system access and information required to assess the solution.
QRC made sure that all the recertification activities as per the PCI DSS requirement and scope of the environment are completed, covering all the gaps in the security posture of the solution. Post rigorous security testing and remediation, the team documented all the findings in the standard RoC and AoC report ensuring that all the necessary compliance requirements were met.
"The expertise rendered by QRC &amp team was exemplary. As a payment service brand, security is of primary importance and The Company really appreciate QRC's commitment to helping us close all possible gaps. Their systematic and professional approach has helped ensure we build security into our processes and systems, achieving PCI DSS certification in a short time." Mr.&nbsp Nico Amon&nbsp President Director at Docotel Group.
Though having a significant client base in Indonesia, PT Solusi Pembayaran Elektronik became QRC's first client in Indonesia to have undergone a complete maintenance and assessment process for its Push Payment Solution and achieve PCI DSS 3.2.1 Certification.
ABOUT QRC ASSURANCE AND SOLUTIONS PVT. LTD
QRC Assurance And Solutions (https://qrcsolutionz.com) has been a forerunner on the cybersecurity front and is authorized to provide&nbsp PA DSS,&nbsp PCI 3DS&nbsp and&nbsp Swift Assessment&nbsp apart from&nbsp PCI DSS&nbsp certification along with other security compliance services. QRC supports their customers to establish, document, implement and maintain Data Security and Privacy frameworks to protect their sensitive data from all Internal / External Threats and manage the confidentiality, Integrity, availability, Security, Privacy of such information systematically.
ABOUT PT SOLUSI PEMBAYARAN ELEKTRONIK
Well known FinTech Company who provide high end solutions to enhance their client technology systems with outstanding experience and knowledge in Financial Technology (FinTech) fields for more than 10 years,
The Company SPE (https://spesolution.com/) helped clients build end-to-end financial technology solutions. The Organization has outstanding specialists in the field of payment solutions development and management, payment gateways, e-commerce, switching, chain management systems, smart community, gamification, and also merchant management.
ABOUT DOCOTEL GROUP
Docotel (https://docotel.com) is an information technology company focused on Future who has a vision, driven by research, necessity &amp innovations. The constantly changing world produces solutions to create a better world. It is our job to take these visions and bring them to life. Using Company's experience and expertise they create solutions, solutions that matter, solutions that are efficient, economic and bring value to the customer and to their clients.
Since its humble beginnings in 2011, Docotel has grown to 4 subsidiaries and continues to grow at a rapid pace. Fintech, Health, Cyber security are areas that the entity is focused on.
22nd June, 2020