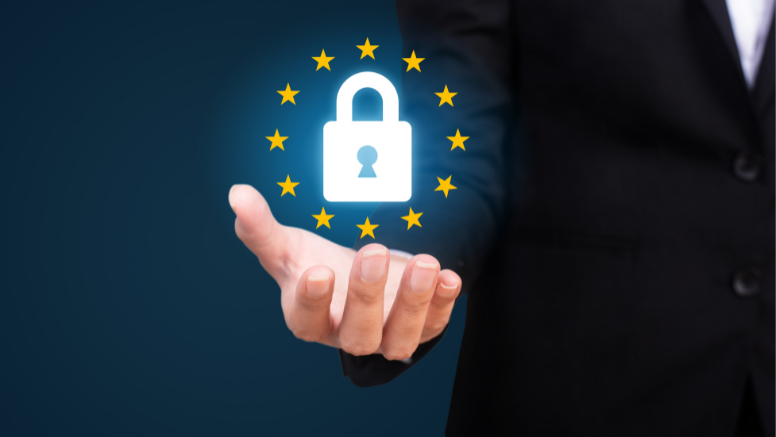 Introduction of GDPR
The importance of the protection of private data and the business risks associated with it has increased post-GDPR. The reasons might be several, ranging from the large penalties posed for non-compliance to bringing an exclusive legal framework for data protection but it can be said that business organizations now view data protection with adequate caution.&nbsp
What is GDPR?
GDPR stands for General Data Protection Regulation. It is an important legal framework for data privacy formed by the European Union. The European Commission decided to plan the data protection framework for its business organizations in 2012 and later GDPR was introduced as one of the major parts of this reform. GDPR's applicability extends to the organizations in Europe, the organizations in all its member states across and beyond Europe.
7 Principles of GDPR
The GDPR uses 7 principles to optimize data privacy in an organization. Let us first take a look at the seven principles of GDPR:&nbsp
Lawfulness, fairness, and transparency- The GDPR states that processing of data must have proper reasons and the reasons can include or extend to any of the below: You have the user's consent.&nbsp

You need to process it for a contract.
It is crucial for fulfillment of any legal obligation.
For the protection of the vital interests of a natural person.
It is done in the public interest.
You have a legitimate interest.

The data handling and reason for data processing must be transparent. The way of dealing with personal data must be fair and with the consent of the user without any withholding or misuse of data.
Purpose limitation- The GDPR limits the purpose of data processing. It states that data must be collected for specified, explicit, and legitimate purposes only. The purpose for data usage must be clearly defined, communicated to relevant users, and adhered to strictly. Any purpose or need for data processing arising out of the defined scope must have updated consent.
Data minimization- GDPR not only limits the purpose of the data collected but also the data itself. It restricts the amount of data collected for the specified purpose to the minimum. Collection and processing of any excess data must be avoided.
Accuracy- Data collected and processed must be limited, defined to a purpose, and must be accurate. Any inaccurate data must be erased and data storage must be cleaned at regular intervals.
Storage limitation- Storage of data must be specified to a fixed duration. Data retention periods must be specified and any data which is not used after a certain period must be anonymized.
Integrity and confidentiality- Data stored must be protected from threats and must be confidential. Handling of confidential data must be done with complete integrity and diligence to avoid data breaches or data loss.&nbsp
Accountability- It is not merely enough to follow the principles prescribed by the GDPR, but also a considerable amount of accountability has been created by the need for evidence. There must be a complete documentation of all procedures followed. Adequate evidence must be produced by the organization demonstrating the compliance of the organization with the GDPR requirements.
Effects of GDPR non-compliance:
The repercussions of not being GDPR compliant depends on the severity of the data breach and how severely the organization has followed the GDPR requirements previously. It can be anything from a fine ranging from 10 million euros to four percent of the company's annual global turnover.
For instance, an organization that has committed an infringement of rights of its data subjects or unauthorized transfer of personal data internationally, or detaining requests of subjects for access of their data will have to pay a maximum penalty of 20 million euros or four percent of worldwide turnover - whichever is greater. These kinds of losses sometimes lead to billions for big organizations.
The wholesome impact of the GDPR approach
What are the impacts of achieving&nbsp GDPR compliance&nbsp in an organization? Read through:
Increase in customer trust: The GDPR lays down frequent audits of data protection activities and employs a Data Protection Officer (DPO) as a mandatory requirement. Compliance with such data protection principles makes sure that necessary operational practices are in place and this increases the trust of the customers.&nbsp
Improved data security: The access to critical data must be restricted only to necessary resources and the GDPR ensures this through its requirement of privileged identity access management. The GDPR has laid down a strong foundation for data security. It goes a step further and states that any data breach or exposure of data to unauthorized personnel must be reported within 72 hours of occurrence.
Cuts down maintenance costs – The GDPR lays down that any data or software or internal applications which are redundant. It requires an organization to keep all their up to date to be compliant with the GDPR requirements and this way, the costs related to storage and retention of old data is cut down.&nbsp
Constantly evolving technology- There are multiple advantages to staying up-to-date from better management of business demands internally to offering better quality to customers externally. The GDPR pushes an organization to stay at its best and latest technology constantly, pushing it to adapt to migrating trends like cloud computing, BYOD, virtualization, etc.&nbsp
Improved decision making- The requirements laid down by GDPR are such that the organizational data and data management will become more consistent and consolidated, which in turn makes it easier to use for automation and analysis. This decreases arbitration and improves the decision-making in the organization.
How GDPR enables optimum data privacy?
The GDPR is not merely a legal requirement, but a legislation that provides wide scope for the achievement of better data security and privacy while striking a balance between advancement in business and technology. The GDPR uses tools like pseudonymization and its seven principles to demonstrate better privacy within the organization.
Anonymization and pseudonymization of data are critical tools through which the GDPR enables optimum data security and privacy in the organization. Using the concept of&nbsp pseudonymization, data can be partially anonymized:
When data is collected, the user's identity is replaced with a unique random pseudo-identity.
The relationship between the user's identity and pseudo-identity is stored separately.
The data user can be determined with the help of the mapping data stored separately.
The data is regarded as pseudonymized.
It is crucial to keep this mapping data safely stored. On deletion of the mapping data, the data gets fully anonymized.
The GDPR enables optimization of data privacy in every step of meeting its requirements, right from understanding the purpose of data collection, defining the scope of data collection, minimizing the amount of data collected and stored, obtaining adequate consent from data users for collection, and maintenance of documentation for all the processes followed.
It is the basic requirement of the GDPR to follow lawfulness, fairness, and transparency of data irrespective of whichever process is followed. It is a continuous and evolving process to achieve the principles of the GDPR and this process enables an organization to exercise optimum privacy of personal d
Assessment process followed by QRC -&nbsp
We at QRC, provide&nbsp GDPR assessment&nbsp services and can lead you through the road-map of staying GDPR compliant. Take a look at our implementation process:
GDPR Readiness Check Questionnaires- This is done to determine the amount of data risk present in the current situation, to check if the organization is GDPR-ready.
GDPR Gap Analysis - Ascertaining the position of the organization in terms of GDPR requirements and conducting a gap analysis to determine plans for reaching the standards.
GDPR Data Flow Audit- A data flow audit is conducted with a prepared data flow map. This is to clearly define what personal data is stored and how it is stored.
On-site audits- An on-site audit is conducted with a questionnaire to identify how the organization's improved practices demonstrate readiness.
Data Protection Impact Assessment (DPIA)- All new processes introduced in time, need to undergo assessment for data protection risks associated with them and a remediation plan to mitigate those risks.