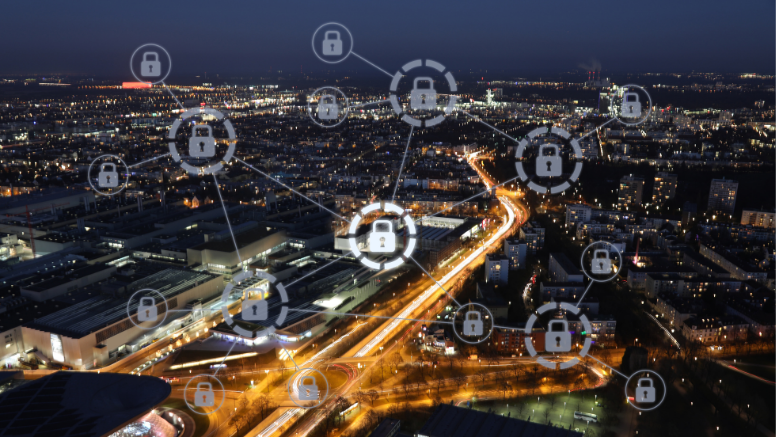 In an organisation which does not have an exclusive cyber security governance program, the management of an organisation must emphasise on the risk assessment primarily as any mistakes in the primary risk assessment process can increase the chances of the risk exposure due to decreased readiness to deal with the consequences. This is the reason a cyber security governance program is essential to any organisation. A cyber security governance program makes sure that there is a continuous process of risk assessment and change in policies.
Cyber Risk and the need for Cyber Security
When an organisation is exposed to certain risk, it means that it is constantly anticipating an event which poses the organisation to certain vulnerabilities and also it means that it must face the consequences or after effects of that anticipated event. Probability is the only saving grace for an organisation exposed to any risk, as it measures the chance of the anticipated event occurring and affecting the organisation. So, when there is an absence of probability, it can be said that the organisation is not exposed to the particular risk and this decreases the chances of dealing with the after effects also. This can be stated as the basis of the relationship between any risk and risk management. Cyber risk and management of cyber risk is known as cyber security governance in an organisation.
A cyber security governance program defines the objectives of cyber risk management taking into view the business objectives simultaneously. With the help of these objectives, a clearly defined plan of action is made and implemented into the processes. This way, it achieves the purpose of strategic management of risks. Information security framework is an integral part of corporate governance and cyber security governance goes hand in hand with it.
Pre-requisites for a Cyber security governance program
If you are thinking of developing a full-fledged cyber security governance program for your organisation, what are the things that must be in your check-list? There are few steps which can be a prerequisite to aid for developing a complete cyber security governance program:
Identify the current security posture

: The first thought before developing a strategy is to determine where the organisation is in its current security position. While determining the current security posture of the organisation, its level of risk exposure and the policies to risk protection which are currently in practice, needs to be clearly defined and documented. This is crucial for understanding the nature of risks and the gaps in existing policies and processes.

Reviewing the basics

: In an organisation, cyber security policies and standards need to be implemented at process level. Existing cyber security policies must be reviewed and updated. Policies and standards must be created in case they are not currently documented.

Altering the view point

: The view-point in which the risk is assessed also makes a difference. Cyber security risks must be approached from an enterprise point of view. This way it is possible to clearly identify the organisation's critical information and data that needs protection and align with the organisation's risk appetite.

Being risk aware

: Training is the key to be risk aware. Information security awareness training must be conducted frequently&nbsp as the nature of the organisation's risks evolves from time to time. It is important to ensure all the resources of the organisation understand the importance of cyber security.

Verifying completeness

: During the formation of cyber security policies, it is important to consider all the risks that an organisation is exposed to. Internal risks, external risks, risks associated with third parties, constant risks and volatile risks are to be considered.

Continuous improvement

: This step is an integral part of cyber security governance. It is achieved with regular assessments, analysis of data and updating risk management plans.
Steps to improve cyber security &amp ways to ease Cyber security governance:
What are the steps to be followed by an organisation to improve its existing cyber security governance program?
Constant review of internal cybersecurity policies

: This is a strategic step towards dynamic cybersecurity governance. The top level management of an organisation must be aligned with the cybersecurity practices and policies. Cyber security strategies and policies must be given due importance and discussed in board meetings and considered during important decision making discussions. This way, the policies are regularly updated and the status of these plans are available to important decision makers.

Gap analysis

: It is best to continuously measure where we stand when we want to attain wholesome and secure governance. According to the results from such assessments, a process must be implemented to internally strengthen the cyber security policies in practice. Apart from being aware of the organisation's procedure, opting to be at par with specified best practices is a smart move to attain good governance.

Staying up-to-date

: Just as risks evolve from time to time, so do the statutory requirements. Updates regarding cyber risk and compliance must be discussed with the specific advisory opted by the organisation's management. It is always wise to opt for exclusive advisory services when it comes to cyber risk governance.

Cyber security as an investment

: Cyber security governance and management of cyber risk must be considered as an important factor during the budgeting. With the increasing cyber risk and growing exposure to data threats, attention and financial assistance becomes a mandate. Cyber security governance is not to be considered as an expense but investment, as it improves the business and its output in many ways dynamically.

Keeping business continuity in mind

: When we say business continuity, the key factor is incident response. Preparing for incident response is a proactive approach to risk management but is a primary step to good governance. This way, business continuity is ensured and the importance of cybersecurity is reiterated to all stakeholders of the organisation.

Awareness training

: Awareness training is not just for the internal resources of the organisation but also important to customers and third parties. The training must provide a set of guidelines to be followed by all stakeholders to ensure security practices and security governance is followed.
Cyber Security governance- key to strong risk management
It is of utmost importance to understand the need for compliance and the significance of security as they both are completely different aspects. Both security and compliance are two challenges faced by any organisation, irrespective of its size and the kind of risk management policies adopted. A common mistake done by organisations are, viewing compliance as a tool for risk management, while it is actually just the bare minimum amongst the risk management policies that an organisation is expected to maintain. When basic guidelines are used as a strategy, the objective of cyber risk governance goes for a toss. It is important to understand that compliance is not a standard to be followed, but just a basic threshold to be adhered to.
Cyber risk governance is an aspect of risk management which is to be taken to the very core of an organisation's business objectives and operations, to achieve a strategy. Vulnerabilities involved in cyber risk and the magnitude of loss caused by data breach improves risk awareness within the organisation. Security and Cyber risk management must be inculcated into the policies, procedures and people to develop a culture of being risk-aware and resilient at business operations.
It is evident that cyber-crime evolves as time and technology evolves. And as business grows, cyber risk also grows. If you have not given cyber security governance a thought, it is high time to bring it as a topic of discussion. Due to statutory requirements, risk management and compliance have been part of organisations since decades now. But cyber security governance is the one thing which can give you that edge over other organisations. We at QRC, are pioneers in Cyber risk and cyber security governance. Apart from being a certification body for various cyber compliance certifications, we also offer advisory services.