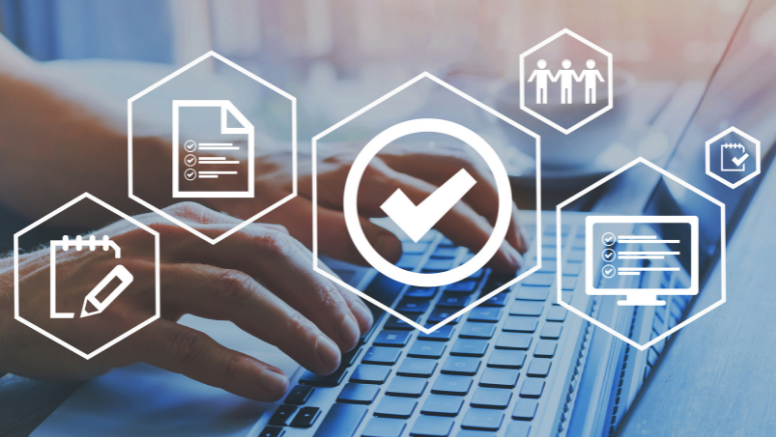 Year after year, several organizations report millions of dollars of loss. Recent surveys suggest that increasing vulnerabilities like data breaches, ransomware attacks are one of the leading reasons for such loss. Apart from monetary loss, the loss of reputation caused by such cyber threats is a deadlier blow for organizations to recover from.
A prime solution to these losses is opting for a Cybersecurity firm that uses their expertise like vulnerability analysis, audits to identify threats, penetration testing to protect businesses from such vulnerabilities. They also develop new technologies to guard the digital assets of organizations posed to such cyber risks. Apart from being a third-party company that provides solutions to cyber risks, can a decision to work with a cyber security firm give any value additions to the organization? Yes, it does.
Why should you look out for a cyber security firm if you want to get the ISO 27001 and the ISO 27701 certification?
Read through to find out...&nbsp
Cyber security firms as&nbsp Certification bodies:
Professional expertise:&nbsp When opting for a cyber security firm as a certification body, the major advantage is the high level of expertise offered by the professionals in the team. The auditors from such an organization have a deep understanding of cyber security principles. This level of knowledge is offered exclusively for the sole purpose of making the organization compliant with the standards prescribed in the specified certification.
Advantages for various stakeholders:&nbsp The advantages of choosing a cyber security firm as a certification body do not end with the value additions provided for the chosen organization. There are several advantages to the various stakeholders of the organization. Cyber security firms not only create an impact on the data security and protection aspects but also create a wholesome impact on aspects like Risk management, governance, do and business continuity. When an organization is ISO 27701 certified by a cyber security firm, it is evident that the organization's management has implemented all the best practices in cyber security as follow-up assessments are usually a part of the certification process.
Stay in-the-zone:&nbsp Cyber security firms offering certification services have years of experience in areas of Quality risk, Information system management, Cyber risk governance, etc. They are constantly in-the-zone and can provide updates on these aspects as and when required in the audit and certification process.
Significance of the ISO 27001 &amp ISO 27701 certifications
Impact on the business outcome:&nbsp International standards like the ISO 27001 and the ISO 27701 aid in improving the relationship with clients. It can even act as a tool to retain existing clients by providing opportunities to implement best practices within the organization. It provides an edge over others when compared with competitors by improving the quality of services provided.
Data breach:&nbsp Research suggest that the cost of a data breach increases 5%-6% every year. The burden of bearing the cost for a data breach can be destructive to a company's growth. Getting ISO certified can save you from being burdened &nbsp
As the accepted global benchmark for the effective management of information assets, ISO 27001 enables organizations to avoid the potentially devastating financial losses caused by data breaches. It also ensures that necessary controls are in place to protect the organization from potential threats. It is designed in a way that mandatory regulatory requirements are met for the GDPR, NIST CSF, etc.
Organization's goodwill:&nbsp Cyber-attacks not only cause monetary loss but also cause the reputation of the organization. As the threat levels increase day by day, the risk of losing your organization's reputation overnight is also increasing. Being ISO certified can prevent this loss.
Improvements on the internal front:&nbsp Allocation of responsibilities and a clear definition of hierarchy is crucial during the growth phase of an organization. A poorly defined hierarchy for the management of information assets can bring internal conflict and confusion. A standard like the ISO 27001 or the ISO 27701 increases productivity in the internal management of a company by clearly setting the objectives and responsibilities of risk management.
Adhering to the requirements of ISO prescribed standards also implies that the organization has effective security measures and gradually decreases the frequency of internal audits.
QRC as a certification body
QRC is a cyber security firm that offers ISO 27001 and ISO 27701 certifications as a part of its services. We are a team of passionate cybersecurity professionals providing multiple Quality, Risk, &amp Compliance services. We have completed over 2000 assessments with 250 clients in 25 countries with the help of our 200 man-years of experience. We truly believe in the transformative power of Quality, Risk, and Compliance Solutions. We strive to elevate customer satisfaction, engage and inspire people all around the world and increase their ability to secure business.
A brief on our methodology:
We follow a comprehensive methodology for the implementation and certification process:
Implementation Methodology
Developing a security policy as per the business requirement for information security.
Defining the scope of the ISMS, PIMS, and all aspects of people, processes, and technology are included.
Conducting a risk assessment.
Identification of risks post the risk assessment and undertaking adequate steps and changes in the management.
Selection of control objectives and end-to-end implementation in the organization.
Drawing up a statement of applicability.
Defining policies, procedures, MRM and awareness training, etc.
Certification Methodology
Preparation &amp Documentation
Stage 1 Audit
ISMS Implementation
Stage 2 Audit
Issuance of Certificate
ISMS Maintenance And Improvement
Annual Assessment
Additional benefits:
There are multiple value additions apart from our unique methodology, by choosing QRC to complete the ISO 27001 or ISO 27701 certification:
An increase in brand value, as a result, facilitates agreements with business partners where the processing of PII is mutually relevant.
An increase in internal competence as our processes encourage the internal management to prescribe a clearly defined set of roles and responsibilities.
Build a clear set of roles and responsibilities for PII controllers and PII processors holding responsibility and accountability for personal data processing.
Our methodology integrates easily with any certification recognized globally and supports one-stop some compliance with GDPR and other applicable privacy regulations.
Helps to strengthen relationships with existing customers and stakeholders, proving your seriousness of information privacy.
Minimize any risk of disruptions of crucial processes and financial losses in association with a breach.