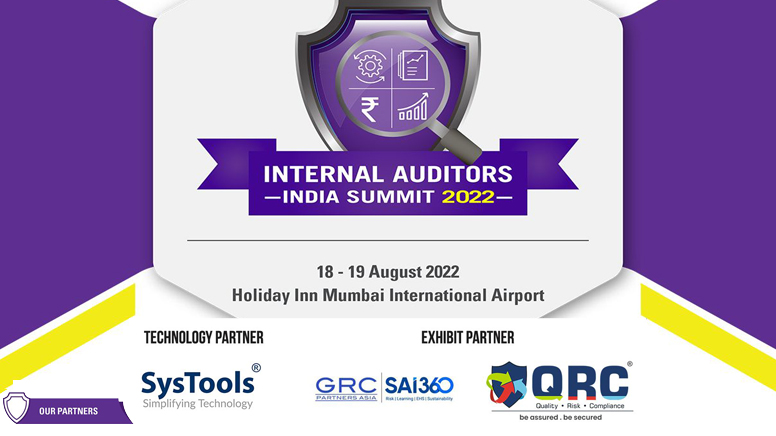 QRC Assurance is proud to be an exhibitor partner for the Internal Auditors Summit'22, the premier event for cyber security auditors across the country.
At Internal Auditors Summit'22, QRC Assurance showcased their services and solutions to attendees from around the globe, sharing best practices amongst auditors. Attendees learnt more about how QRC Assurance can help them with their audits, answered questions and provided insights into various assurance-related topics. From audit and assurance services to risk assessment and optimization, QRC Assurance is dedicated to helping its clients with their assurance needs.
QRC Assurance is committed to providing the highest quality auditing services and solutions that help organizations and businesses understand their internal controls and processes. As an exhibit partner, QRC Assurance will be displaying its full range of auditing services, as well as its innovative solutions that will enhance the quality and efficiency of internal audits. QRC Assurance highlighted its risk management solutions, helping about how they can identify and manage risks with QRC Assurance's risk management solutions.
QRC Assurance provides businesses with the necessary guidance and support they need to ensure their operations are compliant and free from risk. Their goal is to help their clients have a better understanding of the internal and external audit processes, enabling them to make the necessary changes to keep their business running smoothly. With the ever-evolving financial landscape, it is essential for businesses to remain up to date with the current regulations and procedures in order to ensure accuracy and compliance.
The Internal Auditors Summit '22 featured keynotes from prominent figures in the auditing industry and panel discussions on the most pressing topics in the field. Attendees took part in workshops and seminars conducted by experts, which will provide valuable insight on the importance of maintaining a high level of control and compliance. By attending the Internal Auditors Summit '22, QRC Assurance is furthering its mission of empowering businesses and providing them with the assurance they need to remain successful. With their comprehensive auditing services, they are empowering businesses to make informed decisions and remain compliant with the ever-changing regulations.
The event was a great opportunity for QRC Assurance to showcase its services and solutions, we are also thankful the Inventicon for organizing the event. We look forward to the opportunity to meet and network with professionals