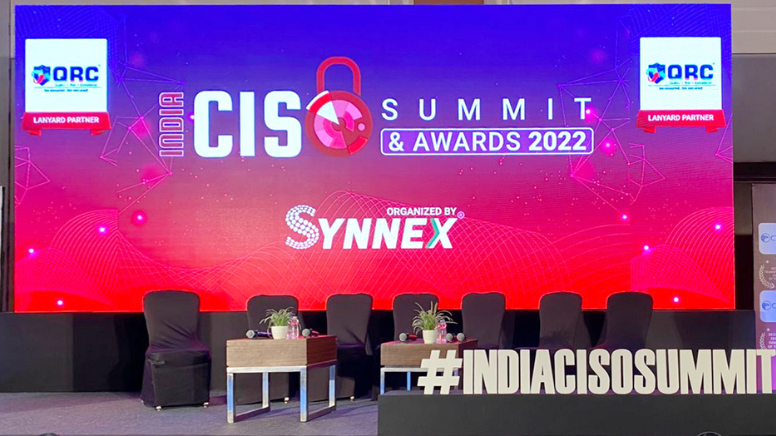 The IndiaCISO Summit'22 is an annual event that highlights the importance of cyber security in India. It is an opportunity for individuals, organizations, and companies to come together and discuss the latest trends and developments in this area.
At the summit, QRC has felicitated various leaders in the industry who have made significant contributions to the cybersecurity landscape in India. These leaders have been recognized for their efforts in developing innovative solutions and strategies to protect businesses and individuals from cyber threats. Moreover, they have also helped promote awareness and education about cyber security among the general public.
The felicitation of industry leaders at the IndiaCISO Summit'22 is a testament to the dedication and commitment of those who have dedicated their time and effort towards making India's cyber security landscape more robust. QRC hopes that by recognizing and acknowledging the efforts of these leaders, it can encourage more individuals and organizations to become part of the cybersecurity industry in India.
Recognizing the contributions of industry leaders is essential for the advancement of any sector. Industry leaders are the pioneers and innovators that drive organizations forward, providing impetus and direction to the success of the sector. They are the ones with the vision, the drive, and the experience that makes organizations thrive.
The IndiaCISO Summit'22 is a great opportunity for industry leaders to come together, share their experiences and learn from each other. Through active participation QRC hopes to continue to raise awareness about the importance of cybersecurity and to continue to develop strategies to protect businesses and individuals from cyber threats, we are also thankful the Synnex Business Group for organizing the event.