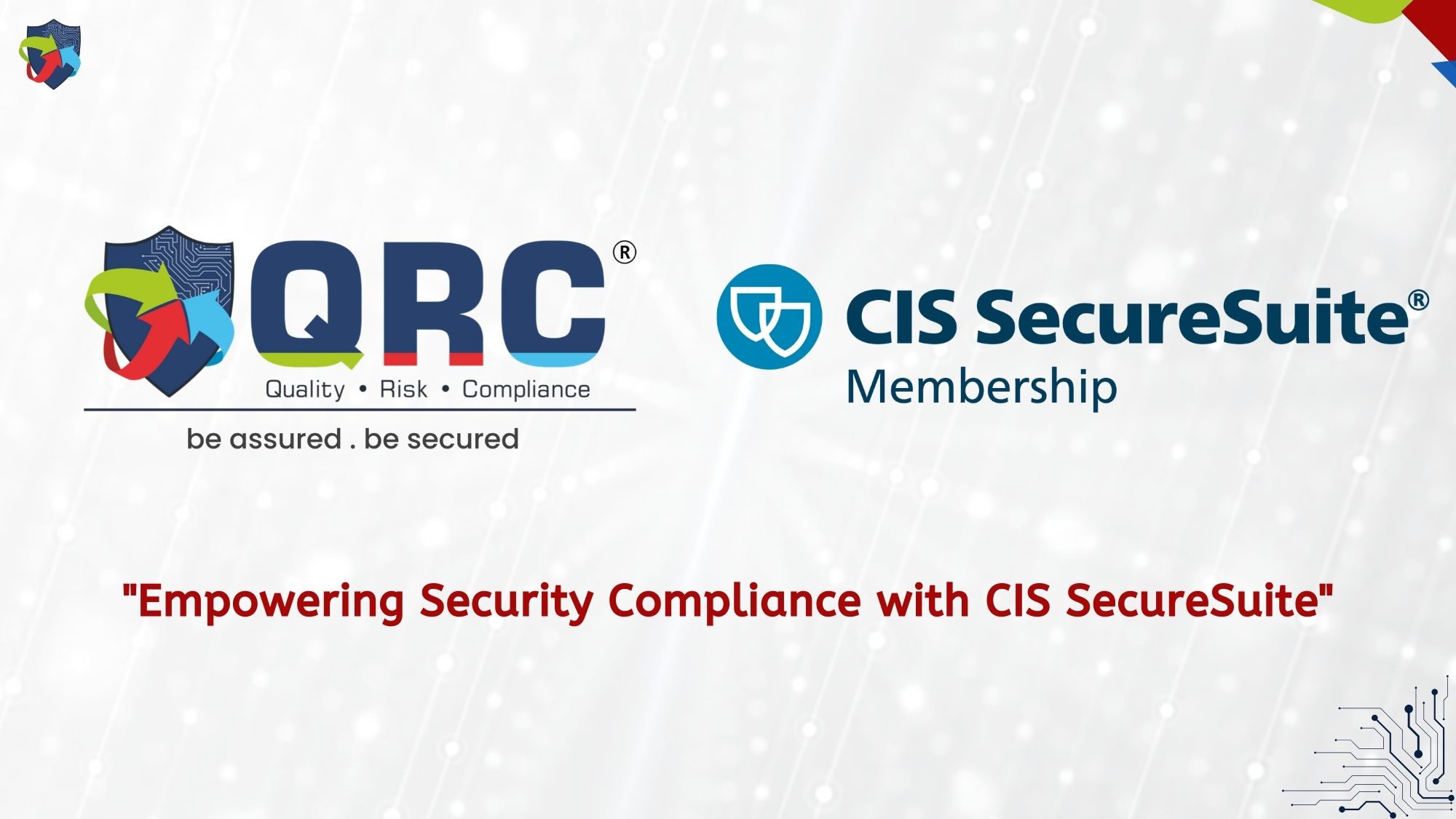 In a significant step towards enhancing cybersecurity measures, QRC Assurance And Solutions proudly announces its membership in the esteemed Center for Internet Security (CIS) community. This partnership signifies QRC's dedication to assisting clients in improving their cybersecurity posture and fostering a safer digital environment for all.
The CIS: Center for Internet Security is a globally recognized authority in the field of cybersecurity. Renowned for its comprehensive best practices and guidelines, CIS equips organizations with the tools and knowledge required to protect themselves effectively against evolving cyber threats.
QRC Assurance And Solutions: With a commitment to providing top-notch cyber security services, QRC Assurance And Solutions has earned a reputation for excellence in the industry. Their portfolio includes a range of services tailored to safeguard businesses from cyber threats and data breaches, making them a trusted partner for organizations seeking to bolster their digital defenses.
The Significance of This Partnership: By becoming a member of the CIS community and joining the #CISSecureSuite, QRC Assurance And Solutions reaffirms its dedication to staying at the forefront of cybersecurity. This move allows the company to access CIS's wealth of resources, insights, and best practices, ensuring that they can continue to offer their clients cutting-edge solutions and proactive defense against cyber threats.
A Safer Digital Environment: As cyber threats become increasingly sophisticated and prevalent, collaborations like this between QRC Assurance And Solutions and CIS are vital in building a safer digital landscape. Together, they will work to create an ecosystem where individuals and businesses can operate online with confidence, knowing that their data and digital assets are protected.
What to Expect: With QRC Assurance And Solutions now a part of the CIS community, clients can anticipate even more robust cybersecurity offerings. Stay tuned for updates as these two organizations collaborate to develop innovative solutions and share insights that will help organizations better navigate the ever-changing cybersecurity landscape.
In an era where cybersecurity is paramount, QRC Assurance And Solutions' membership in the CIS community marks a significant stride towards fortifying the digital realm against cyber threats. This partnership promises a brighter, more secure future for individuals and businesses alike.