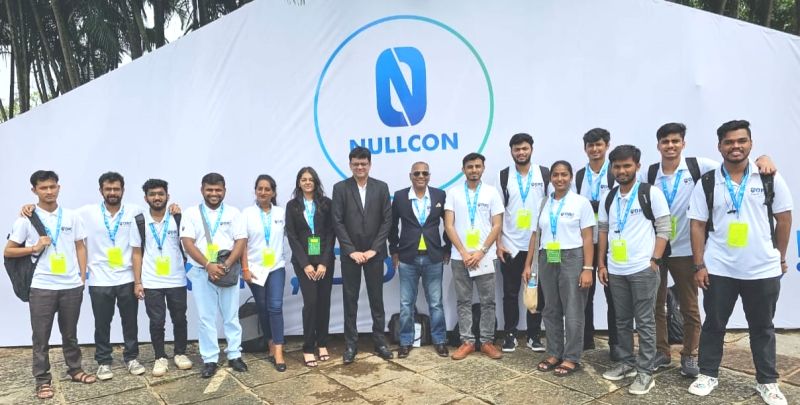 Cybersecurity enthusiasts and experts from around the world converged at the picturesque shores of Goa, India, for the highly anticipated NULLCON Goa 2023, a hub for knowledge exchange, technological advancements, and cutting-edge discussions. Among the prominent participants was QRC Assurance And Solutions, a leading cybersecurity company committed to fortifying digital landscapes.
Engagement and Knowledge Exchange :&nbsp QRC Assurance And Solutions enthusiastically embraced the opportunity to engage with fellow cybersecurity enthusiasts at NULLCON Goa 2023. The event served as a dynamic platform for professionals to share insights, experiences, and best practices, fostering a collaborative approach towards tackling cybersecurity challenges.
Representatives from QRC Assurance And Solutions actively participated in workshops, panel discussions, and interactive sessions. They were eager to gain fresh perspectives on emerging threats, innovative solutions, and the evolving landscape of cybersecurity. Their interactions aimed to cultivate a robust network of industry peers and forge valuable collaborations.
Exploring Latest Trends and Advancements :&nbsp NULLCON Goa 2023 showcased the latest trends and advancements in the cybersecurity domain. QRC Assurance And Solutions made the most of this opportunity to explore cutting-edge technologies, methodologies, and strategies. The company was keen on understanding how these advancements could be harnessed to provide even more effective and efficient cybersecurity solutions to their clients.
Experts from QRC Assurance And Solutions closely examined advancements in threat intelligence, artificial intelligence-driven security measures, blockchain technologies, and much more. They left NULLCON Goa 2023 equipped with valuable insights that will undoubtedly contribute to enhancing their services and fortifying their clients' digital infrastructures.
As NULLCON Goa 2023 concluded, QRC Assurance And Solutions looked forward to applying the acquired knowledge and collaborating with industry peers to create a safer digital environment. The event was a testament to the relentless dedication of cybersecurity professionals in ensuring a secure digital future for all.