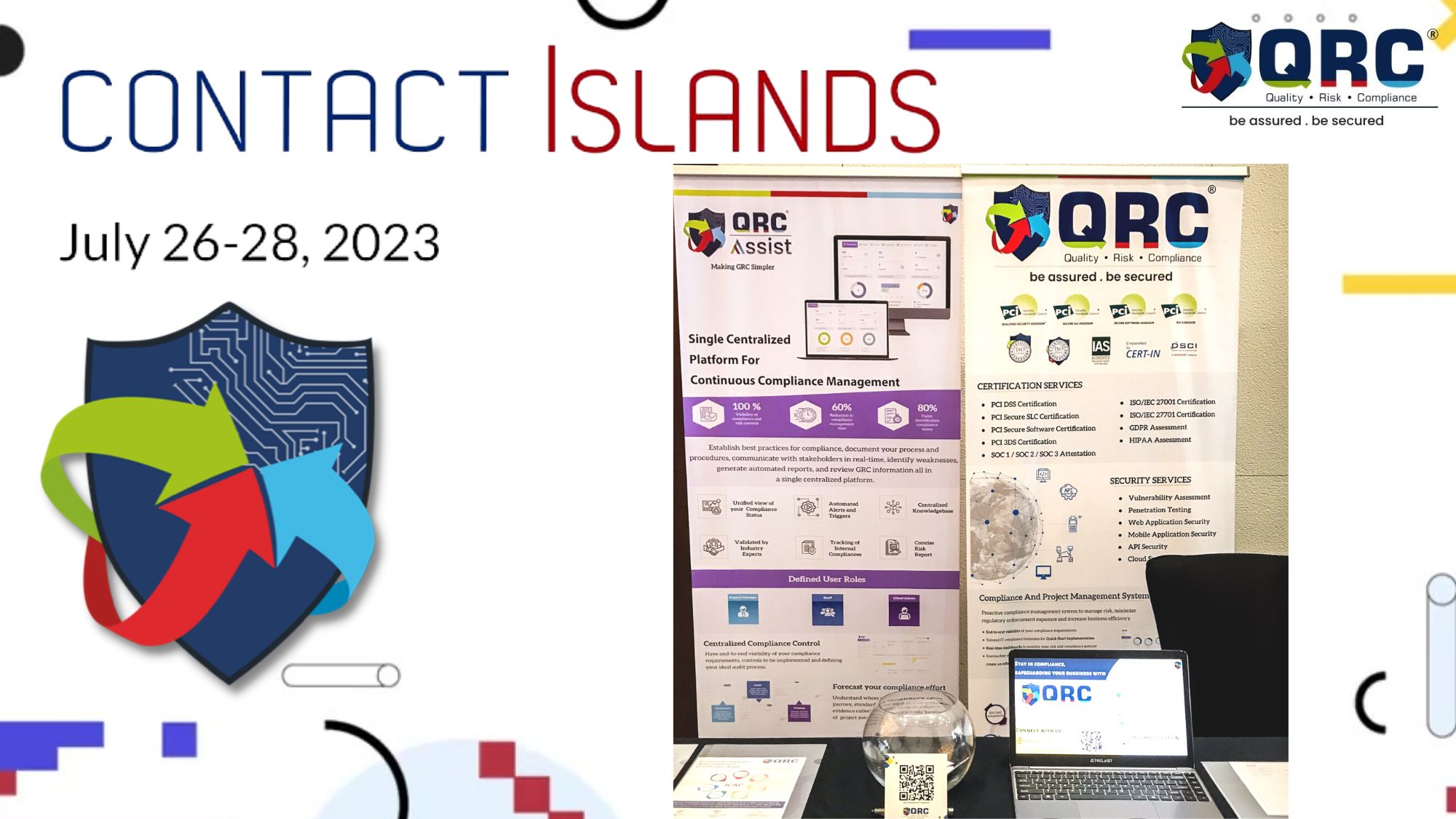 In a remarkable showcase of innovation and expertise, QRC Assurance And Solutions recently participated in the highly esteemed Contact Island Philippines (CCAP). The event took place on last week and drew together industry leaders, professionals, and innovators from around the globe.
QRC Assurance And Solutions, a prominent player in the world of compliance and information security, made its mark at CCAP by showcasing QRCAssist, a continuous compliance management solution that enhances efficiency and approach for managing compliance across various regulation verticals.
Representatives from QRC Assurance And Solutions engaged with event attendees, fostering insightful discussions on the latest advancements in quality assurance and compliance. They showcased the company's commitment to driving forward in an ever-evolving landscape, meeting the growing demands and challenges faced by businesses today.
The event served as an exceptional platform for knowledge exchange, networking, and collaboration. QRC Assurance And Solutions had the opportunity to connect with peers, clients, and potential partners, fostering relationships that will undoubtedly lead to future collaborations and advancements in the industry.
QRC Assurance And Solutions expressed their gratitude to the organizers of CCAP for hosting such a successful and enlightening event. They eagerly await future opportunities to continue contributing to the progress and excellence of the industry.
Stay tuned for updates on upcoming events and initiatives as QRC Assurance And Solutions continues to revolutionize the QRC landscape!