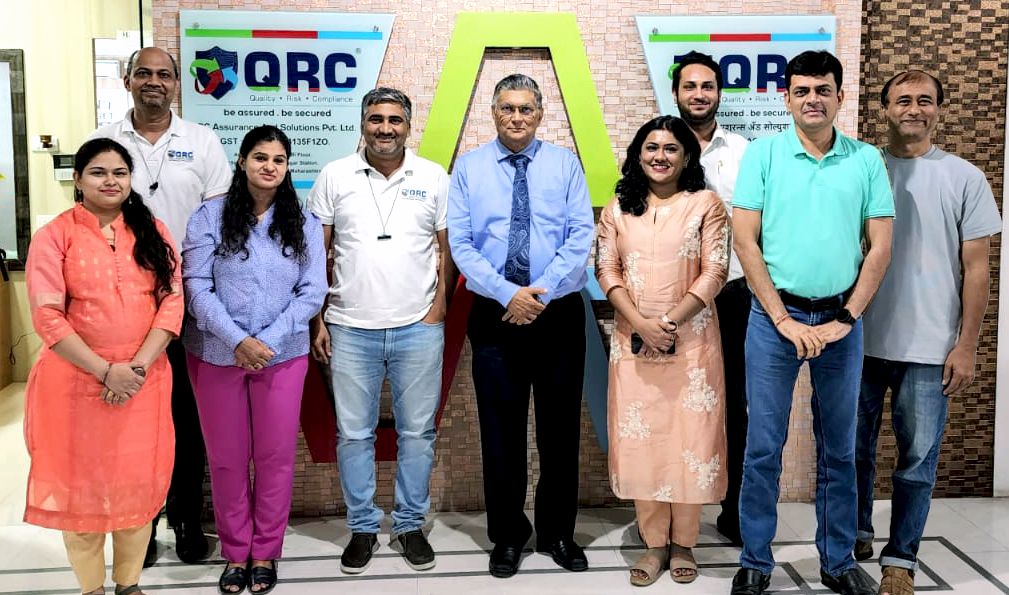 Data privacy and protection is a crucial aspect of any organization. It's essential to have policies and systems in place to ensure that personal and confidential information is kept secure. Earlier this week, QRC Assurance has taken the initiative to invite the Forum for Data Protection Practitioners in India (FDPPI) to conduct an insightful session to discuss the importance of data privacy and protection.
The FDPPI is a non-profit organization that works to promote and protect data privacy rights in India. It will be a great opportunity for citizens to learn more about the different ways to protect their personal information from potential threats. Mr Naavi, (Director of FDPPI) provided an in-depth overview of data privacy and protection, covering topics such as the different regulations and laws that govern data privacy, the importance of having effective data protection policies and procedures, and the various tools and techniques used to protect personal and confidential information.
Mr. Naavi covered the importance of understanding and respecting data privacy rights, as well as the legal and ethical implications of collecting, processing, and storing personal data. The session covered a range of topics, including the General Data Protection Regulation (GDPR), the Personal Data Protection Bill (PDP), and other emerging data regulations. It will also include discussions on the importance of cybersecurity and protecting the privacy of individuals. The session helped to them better understand the different ways that they can protect their data and be aware of the potential risks associated with data privacy.
As data privacy and protection is an essential part of any organization, by having the FDPPI host an insightful session, QRC ensured that the employees are provided an opportunity to get an in-depth understanding of the complexities associated with data privacy and protection, its legal, ethical and technological aspects and how to effectively manage such challenges.
In conclusion, QRC is delighted to host FDPPI for an insightful session on Data Privacy and Protection. It is an opportunity for us to learn about the latest trends and regulations related to data security.
We thank Mr. Naavi and look forward to having an engaging and informative session and hope that all the participants will benefit from this learning experience.