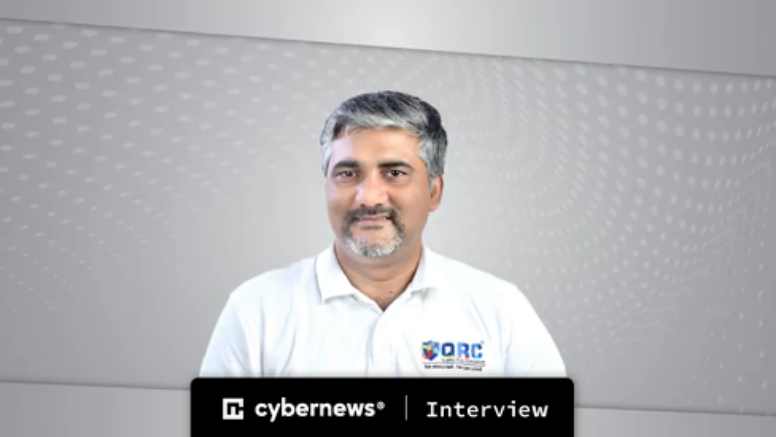 Most of us have some knowledge about cybersecurity or have at least heard about it. Yet, its significance is still wildly underrated and often even ignored.
With rising numbers of cybercrime like ransomware, data, and personal information theft, cybersecurity has assumed more importance than ever. Downtime, exposure to confidential information, and client loss are just some of the things that a single successful cyberattack can cause to any enterprise.
For this reason, we contacted Mr. Vamsikrishna Maramganti, CEO of&nbsp QRC Assurance and Solutions, who explained more thoroughly what myths and misconceptions people still have about cybersecurity and what measures are necessary in order to achieve the maximum possible security.
How did the idea of QRC come to life? What has your journey been like?
The principles of QRC were instilled in me since the time I started my career. I would really like to thank my mentor from my first organization who gave me an opportunity to work in diverse areas and because of this I understood the importance of quality, standardization, and its prevalence and relevance at every stage of output. Being a believer in giving back to society, I wanted to do something where I could be a job provider for many.
When I decided to start the venture, the next big question was selecting the core domain of services. The fascinating increase in IT Technologies gave rise to cybercrimes and hacking. Being a qualified CISA and ISMS Lead Auditor, PCI DSS QSA, and with the experience gathered over the period of time in the Information security, cybersecurity, and payment card industry certifications domains, I ventured into the field of Information and Cyber Security.
QRC began its pre-work in November 2015 and was officially launched on January 5th, 2016, as QRC Consulting and Solutions Pvt. Ltd. We started with just 2 employees and now QRC works as a team of 70 employees globally, while serving clients in 35 countries across the globe, having people represented in almost 12 countries. It's usually said in the corporate industry that getting talented resources is rare, but I firmly believe that instead of finding talent, create one. We at QRC, therefore focus on hiring freshers. We groom them and give them an opportunity to bloom in this field of cybersecurity. I hope that one day we will build an empire where talent will find its way to QRC to get its wings to fly high.
Can you tell us a little bit about what you do? What methods do you use to assess one's state of security? . .&nbsp
Read the full interview here&nbsp . .&nbsp