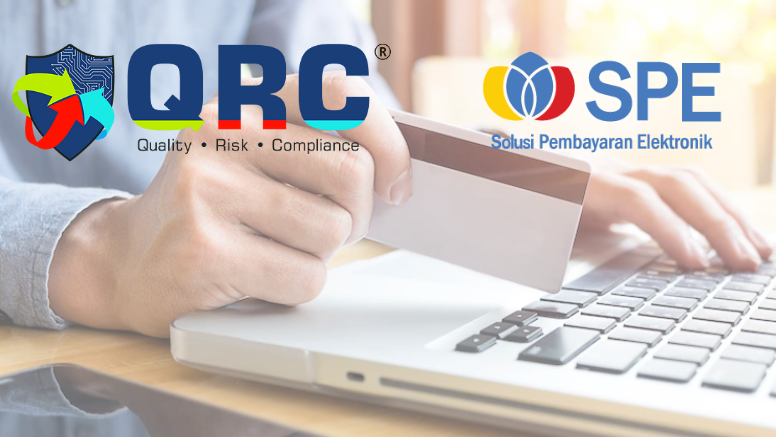 QRC&nbsp Assurance and Solutions, a Global PCI Certification provider, successfully certified PT Solusi PembayaranElektronik, better known as&nbsp SPE, for PCI DSS L1 compliance.
SPE is an experienced and renowned name in the field of Financial Technology (FinTech), Indonesia
"PCI DSS certification is directly related to the level of user trust (end users) in using the technology that SPE Solution has created. For SPE, which is very user-oriented and values ​​user experience, this certification is very important to gain trust from our users." said&nbsp Rico L. Simarmata,&nbsp CEO of PT Solusi PembayaranElektronik.
Continuing on the successful collaboration of past two years, QRC Assurance - SPE Solution collaboration has helped SPE Solution on achieving the PCI DSS certification for the third year consecutively. In providing market needs for digital transactions, SPE Solution offers a mobile application-based payment solution, known as the Push Payment System. This payment solution itself includes debit, credit, e-money, and QR Code transactions.
"In the digital world, especially fintech, one thing to prevent or avoid is fraud. According to available data, the level of trust of Indonesians in digital money transactions is very low because they do not trust this type of transactions. It is important for the public to know what a safe transaction looks like. With PCI DSS certification, security will be maintained and it will reduce the possibility of fraud." added&nbsp Rico L. Simarmata.
The PCI DSS standard is a requirement designed to be followed by any organization that stores, processes, and (or) transmit cardholder data and prevents fraud related to payment card information. It was proposed by the Payment Card Industry Security Standards Council (PCI SSC).
By implementing all PCI DSS standard-compliant security controls in its environment to protect cardholder data during storage, processing, and transmission, SPE Solution has passed PCI DSS certification for the fourth time. This proves SPE Solution's dedication to help growing companies protect themselves from reputational and resource damages that a security breach may cause.
"In our quality evaluation of SPE Solution PCI Control evidences encompassed many critical areas like the validation of the tokenization mechanisms from endpoints to the Bank Tokenization environment, the principles and implementation of Token Mapper and Data Vault said "&nbsp Mr. Kalpesh Vyas, Led the Quality Process at QRC.
"It's necessary to ensure that at any given point of time, all companies that manage payment card data during any point must meet the stringent information security controls specified by PCI DSS. QRC promotes firm adaptation of the 12 requirements defined as per the PCI DSS compliance standard necessary for any businesses to adhere to monitoring and encryption of data and network, and defining the user access privileges to stored customer data," Mr. Vamsi Krishna&nbsp (Founder, QRC) further added.&nbsp

ABOUT QRC ASSURANCE AND SOLUTIONS PVT. LTD
Empanelled with CERT-IN,&nbsp QRC Assurance and Solutions&nbsp is certified to provide PCI DSS, PA DSS, PCI 3DS, PCI SSF, ISO 27001and ISO 27701 certifications along with other cybersecurity compliance services like SWIFT Assessment, SOC 1/SOC 2/SOC 3, HIPAA, GDPR etc
We support our customers to establish, document, implement and maintain Data Security and Privacy frameworks to protect their sensitive data from all Internal / External Threats and manage the Confidentiality, Integrity, Availability, Security, Privacy of such information systematically.

ABOUT&nbsp PT SOLUSI PEMBAYARAN ELEKTRONIK
Well known FinTech Company that provides high end solutions to enhance their client technology systems with outstanding experience and knowledge in Financial Technology (FinTech) fields for more than 10 years,
The Company&nbsp https://spesolution.com/&nbsp helped clients build end-to-end financial technology solutions. We have specialists in the field of payment solutions development and management, payment gateways, e-commerce, switching, chain management systems, smart community, gamification, and also merchant management.
28th July, 2021