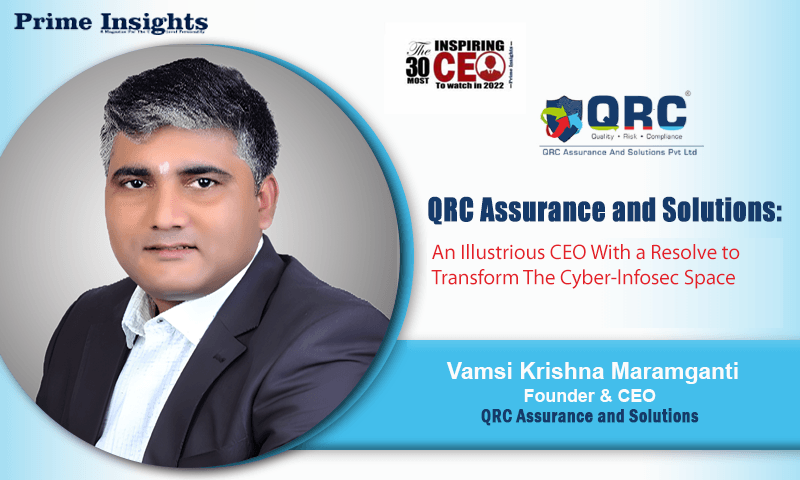 When thinking of the cybersecurity space, we often conjure ideas of sophisticated technologies and robust protection software that guard us from online threats. We're mostly only focused on the apparent benefits of these systems, oftentimes neglecting to acknowledge the immense time &amp efforts that go into their making. The key innovators behind the scenes are in most cases, not as easily conspicuous in the cybersecurity space. Their avant-garde initiatives, nonetheless, are so impactful that they're palpable across the national as well as international frontiers.
In this article, we'll be highlighting the efforts of one such entrepreneur Vamsi Krishna Maramganti, the Founder &amp CEO of QRC Assurance and Solutions. His company has been largely conducive in ushering paradigm-shifts in the industry through holistic &amp regulatory compliant solutions. Vamsi's success thus far has been the net result of umpteen vital factors. Be it his zest for innovation or human-centric approach, these factors are emphasized throughout the article for the benefit of our entrepreneur readers. The Entrepreneurial Zeal That Drives Vamsi
Although QRC Assurance and Solutions came into official existence on 5th Jan 2016, Vamsi had the idea of conceiving an organization way back when he started working after his graduation, some 20 years ago.
Read the full article :&nbsp &nbsp https://primeinsights.in/qrc-assurance-and-solutions/