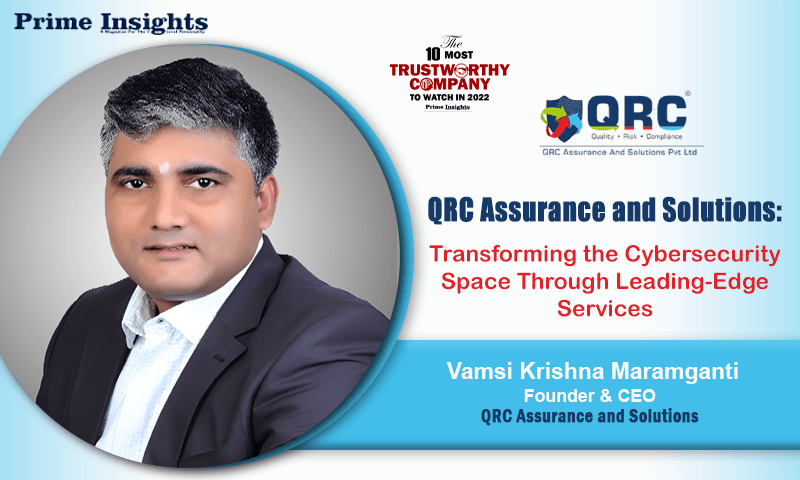 In this digital era, there has been an astronomical increase in the usage and processing of online information. Umpteen websites, social media platforms, virtual apps, etc., have ushered the exchange of vast amounts of data. Oftentimes, these entail confidential details that are integral to ensuring the cybersecurity of an individual.

The measures for robust security are even more conspicuous in the cyber-infosec space, where compliance with regulatory standards is paramount. In this niche particularly, there's a growing demand for novel &amp innovative technologies that can foster all-around protection.

Acknowledging the need of the market,&nbsp QRC Assurance and Solutions, a global player in cyber-infosec, has come forth with avant-garde Quality, Risk, and Compliance services. It has paved the way for novel technological reforms through its constant innovation &amp refinement. Since its establishment in 2016, QRC Assurance and Solutions has garnered noteworthy monetary as well as industrial milestones in a relatively short time frame. We'll be highlighting the various factors that contributed to its market success.


An Inspiring Inception Story

QRC Assurance and Solutions&nbsp is an ambitious conception of veteran entrepreneur Vamsi Krishna Maramganti. His main motivation behind the company was to provide viable, credible, sustainable, and global cyber-infosec services. Initially, the company was focused on serving start-ups and then, it gradually built a wider base by serving larger organizations with the intention of being the one-stop shop for all Cyber-Infosec needs.
Read the full article :&nbsp https://primeinsights.in/qrc-assurance-and-solutions/