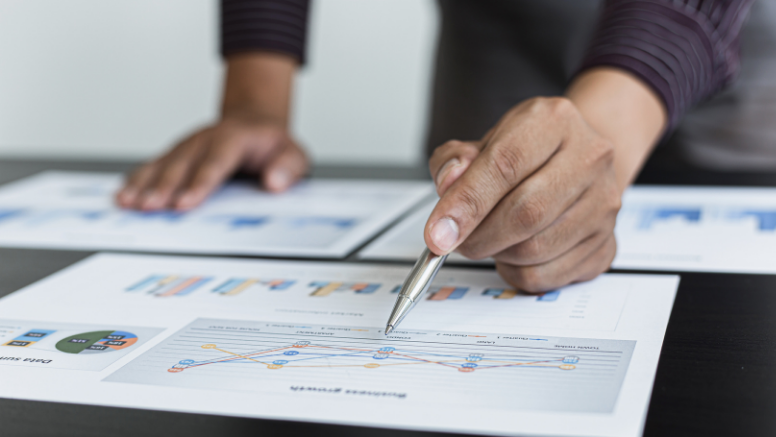 Creating evidence of significant operational activities and documentation of processes is a prerequisite to achieving compliance in an organization. It is the first and foremost step in any audit process. The SOC 1 and the SOC 2 audit processes are no exemption to this age-old practice. Any organization aiming to achieve compliance through the SOC reports must ensure that proper evidence is documented and presented during the audit. This generally includes providing documents that emphasize the various ways in which the organization has formed policies and guidelines with the compliance requirements in mind. It must also highlight that such policies are actively in practice.
The SOC 1 audit requires documents that are related to the internal controls of financial reporting, while the SOC 2 audit might require documents that emphasize trust principles. The nature and kind of documentation differ based on the audit the organization is subjected to.
Read through to learn how to ace the documentation process of the SOC audit:
System Description:&nbsp This is a document that is handed over to the auditor before the audit process. This is a description provided by the management about the organization's systems, policies, processes, system infrastructure, and controls placed. While this report is often referred to as "Management description", it is not necessary that it needs to be highly descriptive. Appropriate details must be provided with enough information about key policies, day-to-day process flows with flowcharts, or any tools for easy illustration.
It is always better to highlight how the compliance requirements like the trust principles, etc. are implemented to smooth delivery of services along with compliance. As this document is generally handed over well in advance, the organization must take caution if any changes are to occur in the systems.
Documentation for user entity controls:
These are reports which align the organization to the control objectives and requirements of the SOC audit as these illustrate the efforts of the organization which are implemented at the user-entity level. This documentation is descriptive about how services from third-party are secured for processes like auditing, services related to the cloud, transaction-level activities involving other organizations. Details like service level and user entity commitments must be provided as they are crucial to the organization. It is to be noted that all the processes implemented to exercise control objectives within the organizational operations must be included in this document like access and data process in information systems, monitoring processing errors, carrying over important reconciliations.
Documentation for technical security:
This documentation is done including all the physical devices used within the network of the organization. It can be described as a list of all the physical devices, all the records related to the maintenance of such equipment, plans for data security and security measures like configuration of the system, methods of data retention used, methods of data deletion, access management system, password policies, etc.
It is suggested to include major records maintained like system access logs, system backup records, patch records, security of key controls which ensure the protection of data. Any data which is related to the management of systems and devices with an infrastructure must be documented and reported.
Documentation for operational activities:
It is crucial to document the process flow of day-to-day activities done in the organization in the form of flow diagrams, control documents, risk management plan workflow, any compliance routine, data privacy practices, usage agreements, and confidential agreements.
Documentation for human resource management:
Human resource management in an organization involves activities like creating an organizational hierarchy chart, assigning clearly defined roles for every hierarchy created, having a list of roles and responsibilities of all the employees, putting a compliance process in place, creating security awareness, distribution of employee handbooks for operational practices. Apart from such day to day activities, the human resource must also have a well structures process aligned for the hiring of candidates, onboarding of new employees, evaluating employee performance, terms and conditions for employee termination, proper surrender of access to physical devices and system applications, action applicable on violation of company policy, transfer of department and change of positions for existing employees, code of conduct, manuals for standard operating procedures for information security, corporate governance and code of conduct.
All the processes carried out day in and day out, as well as monthly, annual practices as mentioned above, must be documented and presented with complete information.
Documentation for administration and security policies:&nbsp It is of utmost importance to document the mandatory policies which are formed in the organization at the time of inception or at the time of risk management planning like the organization's administrative policies, the information security policy, the business continuity policy, incident management policy, disaster recovery policy, policies for access management, etc.
Documentation for risk assessment:&nbsp Documents related to any assessments done previously like risk assessment reports, third-party audit reports, assessment questionnaires, vulnerability tests, or any other audits or risk assessment tests done must be documented and presented in the SOC audit. Audit findings if any from the previous audits must also be presented along with the corrective actions implemented. Below are a few pointers for an ideal risk assessment report:
Identification of threats
Possibility of threats and impact of possibility.
Steps to mitigate the risks identified
Plan of action and additional precautions to be taken
Policies to involve all departments in the risk assessment process
Communication of risk across the organization
Conclusion
An organization aiming to achieve compliance through the SOC audit must look forward to and be ready for a huge amount of documentation and evidence presentation as both SOC 1 and SOC 2 have their requirements to be met. In such a situation, it is better if the organization has a repository of all documentation stored and maintained. This ensures ease in the audit process for the auditor and the organization, as all the documents will be already present and available for the auditor and any case of missing documents can be identified well in advance and necessary action can be taken accordingly by the auditor. If this practice is followed in the long term, the organization can even bring best practices for documentation and can ensure that there are no gaps in documentation in the coming years.
We at QRC can help you get your documentation ready for the SOC audit. It requires a flawless presentation of the organization's documentation to get through the SOC audit. Through our advisory services, we can help you align your organization's documentation to the requirements of the SOC, and this way your organization emphasizes that you go through flawless documentation, assessment, and audit. When there are no gaps in documentation, compliance, and audits are a no-brainer !