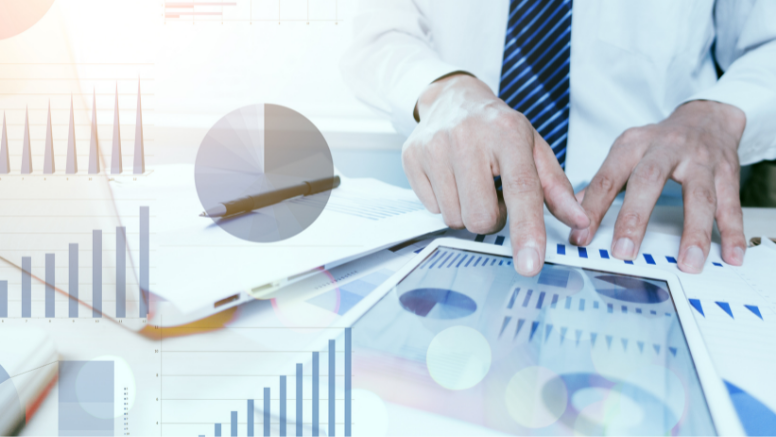 SOC 2 on your mind? Here are a few difficult encounters on your journey to be SOC2 compliant
Is your company immune to cybercrimes?
Whether a large corporation, small business, start-up, or government agency, no one is immune to Cyber-attacks! Recent ransomware attacks sent an uninviting reminder of the vulnerability of online security issues. The Denver Post states that 60% of all cyber-attacks are targeted towards small and mid-sized businesses, and stats state that about 4,000 attacks are attempted per day! Small businesses are more at the receiving end due to the ease of penetration.
To such attacks, some businesses may be able to manage the recovery of their losses, but others may not be so lucky. Companies like Medstar Health (a chain of hospitals in Baltimore) entered the crisis after a hacking incident and lost all patients' data. It had to suffer shutdowns later. Another recent example is one of the nationalized bank incidents where vulnerability puts critical financial and personal information of 180 million customers at risk. Although the bank has assured that customers' data is not affected, the digital banking information of the bank was compromised with administrative controls. Therefore, Cybersecurity must be taken seriously by organizations. Place stringent compliance measures to avoid hefty fines/damages and assure customers that the supply chains are protected. That is why high-quality audits can protect and ensure good practices.
SOC2 audits are most preferred for such checks, due to the higher standards of controls it sets for mitigating and managing information risks. So, let us see what SOC2 is and how it helps in countering cyber security threats.
What Is SOC 2 Compliance?
SOC2 was developed by 'The American Institute of Certified Public Accountants (AICPA). It is an audit process that defines standards for managing customer services and data securely. It lays down criteria for regular attestation of the controls in an organization so that there is continual mitigation of risks to demonstrate operating effectiveness. It is more like an assurance to the customers of the business, that there is the secure management of customer data across technical and business areas of the organization. SOC2 intends to give organizations a clear picture of how their data will be managed and handled to work with third-party service providers confidently. Mostly prepared for service organizations, it gives insights into non-financial reporting controls and concentrates on five trust services principles.
The SOC 2 defines criteria for managing customer data based on five "trust service principles", namely :
Security –

&nbsp SOC2 requires organizations to have protection against unauthorized access, misuse of the software, system abuse, and theft of data.

Availability –

&nbsp SOC 2 requires that the service provider warrants service availability and accessibility to its users at all times for operations and use.

Processing integrity –&nbsp

This principle requires the organizations to complete, valid, accurate, timely, and authorized system processes.

Confidentiality –&nbsp

Needs the organization to protect confidential information with appropriate control measures.

Privacy –

&nbsp An SOC 2 compliance provider should develop mechanisms in conformity with privacy notice when collecting, using, retaining, disclosing, and disposing of personal information.
Challenges in the Journey of Being SOC2 Certified
SOC2 is important but challenging too. Here are a few pitfalls that must be thoughtfully handled while working to meet SOC2 compliance.
Defining Scope Of SOC2 Report

&nbsp SOC 2 Report should cover the systems and services that are in use by the clients and that require assurance. It depends much upon the clients' expectations. However, client service agreements can be a good starting point for this information. The report usually excludes bespoke client-specific services and the information immaterial to the end-users. The scope should be restricted to systems and data, important for the delivery of services to be audited. Including all your systems in scope may be difficult, therefore, think before including any systems with technologies that will be denounced soon. It exerts unnecessary efforts in maintaining these systems to higher standards. If any of the 'systems' are services delivered by third parties, you can use their SOC 2 report.

Balancing Competing Priorities&nbsp

Business deadlines, customer commitments, ongoing project necessities are a few priorities that cannot stop for an audit process. But the audit itself is an important priority, therefore with an audit execution comes to face many operational issues. Balancing between business commitments and performing gap analysis may become a hard task for organizations undergoing audits. To counter this, the least a company can do is to dedicate individuals or enforce 'other work' cutbacks till the audits. Else there will be delays and disappointments from control exceptions in the audit.

Better Insight into Control Requirements

&nbsp The managers and auditors who write the report may not be the ones who evaluate and remediate compliance lacunae. So all of them together should clearly understand control requirements to avoid chaos and confusion during audit interviews for qualifying in the audit report. An auditor's proficiency and knowledge should be relied upon to have a clear view of standards and control objectives. They can appropriately project actual and effective controls. Engage with a reputable auditing company that has worked with similar size companies, and is proficient in security experts who can execute an efficient SOC 2 audit process. QRC Solutions' audit process is easier for your team.

Casual Attitude to Policies and Process&nbsp

Poor communication of policies and processes with the stakeholders leads to gaps, confusion, and insufficient time to mend loopholes and failure in following the set rules inviting vulnerabilities and security issues. Hence, a proper communication arrangement must be established to educate the participants about the importance of adherence to processes.

Unmitigated Documentation

&nbsp During the SOC2 audits, it is routine to complete your documentation on infrastructure software data and information. Having your network designs and solution architectures well documented reduces many risk factors. For this reason, include these documents as key requirements for SOC2 audits. Yet, maintaining documentation is often a second thought to many.

Sensible Application of Process and Technology

&nbsp SOC2 requires an organization to have policies and processes in place. It lays standards for technical solutions to support, laid down policies and processes. But oftentimes, concentration on deploying a technology leads to processes that do not meet the needs of the team but only gratify the need for technology.

Inadequate Groundwork

&nbsp Performing gap analysis before Type 1 and Type 2 audit periods, help to remediate these gaps. With some amount of scrutiny on control requirements and identifying the processes that cannot stand sturdy over time, you may stand successful in the Type 2 audit period. But an inadequate preparation for the audit may put you in a fix.

Knowing that SOC2 is an ongoing process and practice&nbsp

Having accomplished a SOC 2 audit report is not just the end. Maintaining a valid SOC 2 needs you to continuously keep yourself audited. Keep reevaluating consistently and enhance your processes and tools.
Wrapping Up
SOC 2 is not about ticking all the checkboxes for compliance. Organizations need to know that it is more about placing sharp policies, and practices to ensure the long-term success of your business. QRC Solutions gives you full-stack security to achieve SOC 2 compliance.
QRC's continuous compliance monitoring methods and expert team can simplify auditing and security evaluations for you. QRC solutions is a highly recommended SOC2 audit partner. It lays out Quality, Risk, and Compliance services completing 2000 assessments with 250 clients in 25 countries.