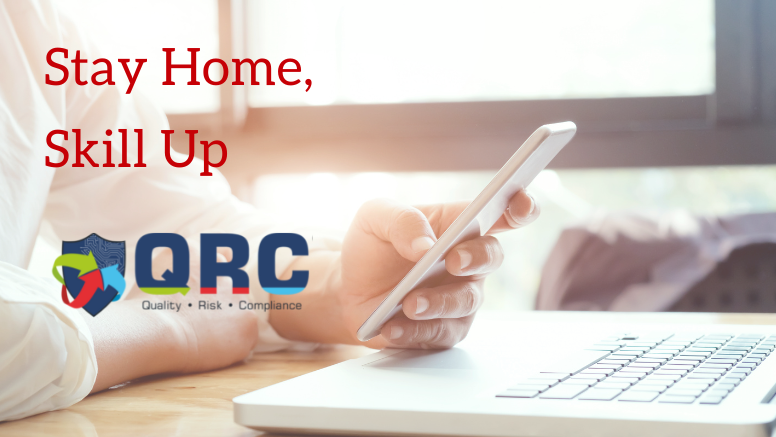 The world is going through an uncertain time with the going pandemic of the Coronavirus. With business moving online and other drastic changes, the silver lining is the time the crisis gave for everyone to skill up and learn while at home and safe with our family.
Taking this opportunity to educate and train professionals,&nbsp QRC&nbsp started with the&nbsp FREE Online PCI DSS training&nbsp initiative inviting peers and professionals across the globe to attend the training, and last week concluded the first successful month of the training sessions.The April month's program was conducted as live webinars that involved training security professionals and corporate leaders over payment security, the requirements to align in compliance with the&nbsp PCI DSS&nbsp standard.
The month saw large numbers of signup in&nbsp PCI DSS v3.2.1&nbsp Implementation Training and while the program was initially announced with limited seats, seats were extended to incorporate further registrations. QRC later conducted sessions for&nbsp Indonesia&nbsp on 17th April and 25th in&nbsp Philippines, where the Fintech and BFSI professionals participated
In a&nbsp Live Q&amp A&nbsp session, professionals discussed multiple scenarios on gauging the requirements of specific certification levels and how to mitigate risks in the cardholder environment. The month ended with a session exclusively on PCI DSS Requirements that helped the attendees gauge better understanding of the multiple certification requirements.
"Entire team made good efforts to train us. It is really useful in future. I really appreciate the entire QRC team for organizing this" an attendee.
"It's the best time to dedicate to learning, by means of these regular live sessions. In our Q&amp A sessions we saw implementers discussing real time issues that they face during the gap analysis and implementation with fresh professionals in the field. It's a great opportunity to expand one's horizon " one of the organizers said.
For more information about QRC's Training and upcoming session, please&nbsp follow their profile.
5th May, 2020