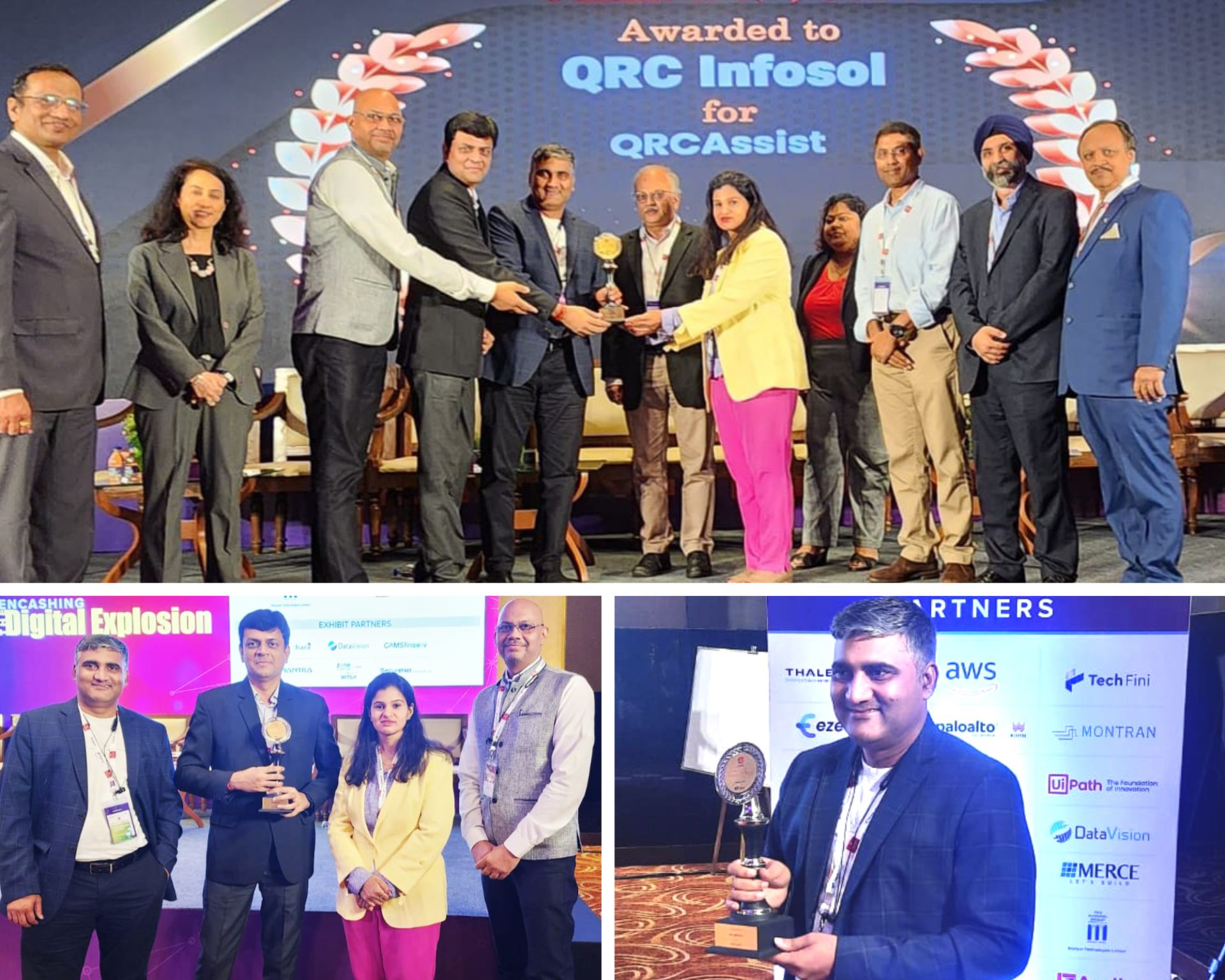 QRCAssist, has been honored with the prestigious Technoviti Award for being one of the most innovative CPMS (Compliance and Process Management Systems) products of 2023. The award recognizes QRCAssist's commitment to delivering exceptional solutions that address the challenges associated with compliance management and process streamlining for its clients.
The Technoviti Awards, organized by a renowned technology and innovation publication, celebrate groundbreaking products and services that revolutionize industries and bring significant value to businesses and consumers alike. QRCAssist's selection as one of the most innovative CPMS products underscores its ability to provide cutting-edge solutions to the complex compliance and process management landscape.
QRCAssist has emerged as a key player in the CPMS market, empowering organizations across various sectors to navigate compliance challenges efficiently while optimizing their operations. The solutions combine robust features with user-friendly interfaces, enabling clients to streamline their compliance processes and reduce risks effectively.
The recognition highlights QRCAssist's commitment to delivering comprehensive compliance management solutions that address the evolving regulatory landscape. By leveraging seasoned expertise, QRCAssist enables businesses to automate compliance-related tasks, monitor regulatory changes in real-time, and generate accurate reports, reducing the burden on compliance teams and enhancing overall operational efficiency.
"We are thrilled to receive the Technoviti Award for our innovative CPMS solutions," said Vamsi Krishna Maramganti, CEO of QRCAssist. "This recognition is a testament to the dedication and hard work of our team in developing that empowers organizations to effectively manage compliance and streamline their processes. We remain committed to delivering exceptional solutions that exceed our clients' expectations and drive meaningful results."
QRCAssist's success can be attributed to its relentless focus on providing tailored solutions that cater to the specific compliance needs of different industries. Whether it's data privacy regulations, industry standards, or internal policies, QRCAssist allows a holistic approach to compliance management, ensuring organizations remain compliant while optimizing their operational efficiency.
The Technoviti Award is a significant milestone for QRCAssist, affirming its position as a leader in the CPMS market. With a track record of delivering innovative solutions and a strong commitment to client success, QRCAssist continues to empower organizations to overcome compliance challenges and achieve their strategic goals.