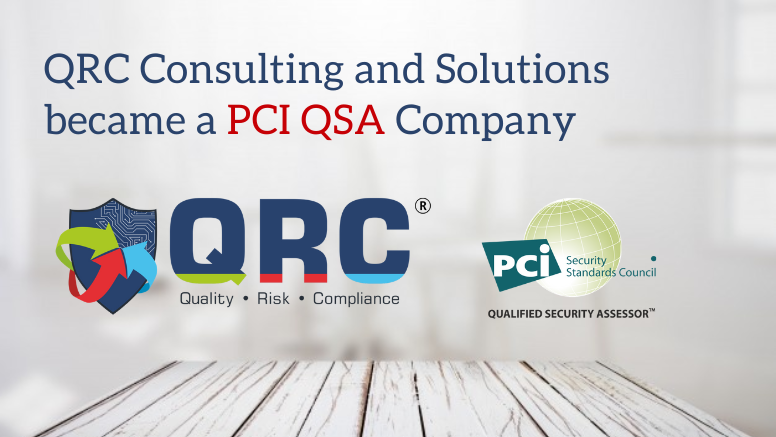 QRC Consulting and Solutions became a&nbsp PCI QSA&nbsp Company, accredited to certify companies are in compliance with PCI DSS Standards. As an emerging leader in providing cybersecurity services to SME business and managing business risk, QRC took the next step by gaining accreditation as a Payment Card Industry Qualified Security Assessor Company and has been added to the&nbsp list of Qualified Security Assessors.
Card payment and online transactions are on the rise and so are the threat lurking in the name of inefficient implementation of security controls. Hence payment security is important for any merchant, financial institution or enterprise that stores, process or transmits cardholder data. The PCI DSS standard is a set of 12 requirements put forth by the global PCI SSC council that helps businesses to safeguard their data.
These requirements are essential for any organizations that accept or process payment transactions, and for software developers and manufacturers of applications and devices used in those transactions.
The seriousness of the payment security can be understood by the fact that every data breach of the cardholder data leads to huge loss of reputation and revenue to the payment service providers or merchants as well as to the consumers. The&nbsp 12 requirements of PCI DSS standard&nbsp cover each and every technical and operational system components included in or connected to cardholder data.
With new accreditation, QRC would be better equipped to provide both advisory as well as certification services to support gap analyses and recommend remedial measures, providing a clear path to compliance
For more information about QRC's PCI DSS Certification Services, please&nbsp click here&nbsp .
12th June, 2017