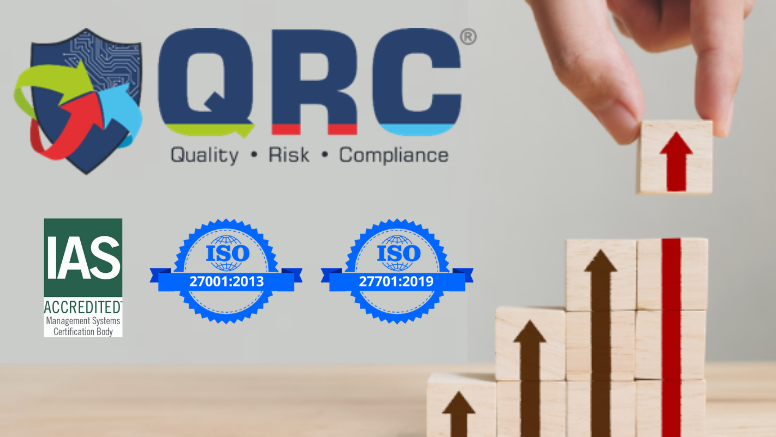 The one stop shop for your Cyber-security needs QRC Assurance and Solutions Pvt. Ltd. has been accredited as a&nbsp Certification Body&nbsp for&nbsp ISO/IEC 27001(ISMS)&nbsp and&nbsp ISO/IEC 27701(PIMS)&nbsp global standards.
With this accreditation, QRC now stands with other companies in this field for providing certification and assessment services for recognized global standards in the field of Cyber-Security..
QRC has successfully met and surpassed all the requirements of IAS Accreditation Criteria for Management System Certification Bodies, demonstrating compliance in the conformity assessment for&nbsp ISO/IEC Standard 17021-1:2015 &amp ISO/IEC 27006:2015 the Standard, essential for bodies to provide audit and certification of management systems. This accreditation allows QRC to certify businesses as per the compliance requirements of&nbsp ISO/IEC 27001&nbsp (Information Security Management System) and&nbsp ISO 27701&nbsp (Privacy Information Management System)
In every crisis lies the seed of opportunity. In the new normal of today's work culture, where organizations are still making an effort to adapt to new methods QRC has not only streamlined its internal processes but also stepped up it's business and accreditation goals. Under the able and sound leadership of it's Founder and CEO,&nbsp Mr Vamsi Krishna Maramganti, the QRC team has been able to meet it's objectives and goals that it has set out in it's path for growth and in being able to service the industry by being able to provide trusted all Security and privacy Assessments and Certifications under one banner .
QRC is already a PCI Qualified Security Assessor for PCI DSS, PA DSS and&nbsp PCI 3DS, and is also listed in SWIFT Third party assessment bodies directory. Now with one more accreditation of being a Certification body for both, ISO/IEC 27001 for ISMS and, ISO/IEC 27701 for PIMS QRC in now geared up more than ever to be a trusted compliance partner , to the industry for their requirements of&nbsp governance, risk management and compliance in the field of cyber-security.
For more information about QRC's Certification and Security services, please&nbsp click here&nbsp .
10th November, 2020