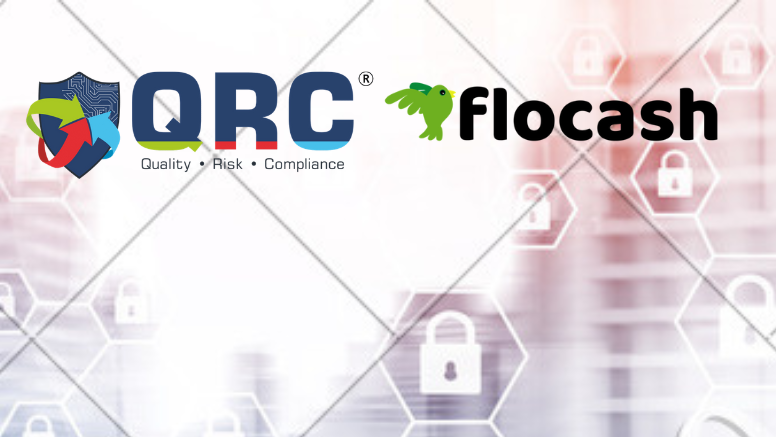 As a Global PCI DSS Certification provider, earlier this week QRC Assurance and Solutions Pvt Ltd, successfully completed the maintenance and re-certification for&nbsp Flocash, a global payment service provider that offers omni-channel processing services to merchants, consumers, and financial institutions.
Flocash powers global ecommerce using its state-of-the-art payment orchestration platform that handles authorization, fulfilment, reconciliation, reporting, FX, data analytics, fraud control and all aspects of the payment cycle through a single integration and commercial agreement. Flocash customers include global leaders in new media, travel, financial services, telecommunication, insurance, and ecommerce.
Aware of the security risk related to handling and operating on such a wide spectrum of financial services, Flocash partnered with QRC to undergo complete maintenance and certification in order to&nbsp attain compliance as per the global&nbsp PCI DSS v3.2.1 standard. The PCI DSS standard is a set of requirements designed to be followed by any organizations that stores, processes, and (or) transmit cardholder data and prevent frauds pertaining to payment card information, put forth by the Payment Card Industry Security Standards Council (PCI SSC).
The QRC team headed by security consultant&nbsp Mr Devang Somani, and SecOps team, conducted thorough assessment of the entire card holder environment, completing the duly testing of the IT assets as per the PCI DSS requirements and scope defined in the early phase of engagement. The gaps recognized in the security posture were remediated with the continual coordination and support by the Flocash development team&nbsp (Nga Pham, Johnny Yifru)&nbsp that provided the essential necessary information and access to the environment.
Post maintenance and rigorous testing activities conducted over the environment and assets, and assertion on complete compliance, all the findings were documented in the standard RoC and AoC report format as per the defined PCI DSS documentation guideline.
"With advancing technology, payment systems have become increasingly vulnerable to both threats and vulnerabilities, making security a crucial factor for business operation. Being recertified by a prime security assessor like QRC, helps us offer a higher level of assurance to all our clients, making us part of the solution in the global response against payment security threats" says Sirak Mussie,&nbsp CEO of&nbsp Flocash.
ABOUT QRC ASSURANCE AND SOLUTIONS PVT. LTD
QRC Assurance And Solutions has been a forerunner on the cybersecurity front and is certified to provide&nbsp PA DSS,&nbsp PCI 3DS&nbsp and&nbsp Swift Assessment&nbsp apart from&nbsp PCI DSS&nbsp certification along with other security compliance services. QRC supports their customers to establish, document, implement and maintain Data Security and Privacy frameworks to protect their sensitive data from all Internal / External Threats and manage the confidentiality, Integrity, availability, Security, Privacy of such information systematically.
ABOUT FLOCASH
Flocash is the world's largest provider of local payment options offering 400 payment options in over 100 countries. Flocash payment orchestration platform takes the pain out of managing disparate payment channels through a single integration to provide payment authorization, fulfilment, fraud management, reconciliation, consolidated reporting, and FX services. Flocash services empowers the leading global businesses to manage their cross-border commerce, scale-up operations and optimize their digital channels to drive growth.
27th July, 2020