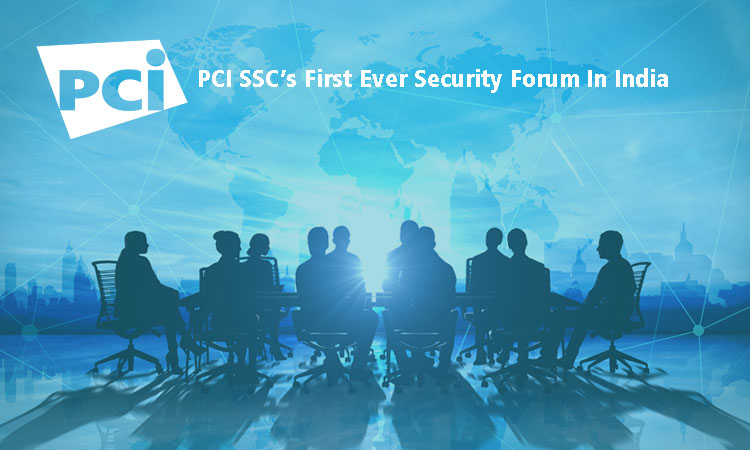 13th March'19, mark the date on your calendar because it's going to be a day of networking and educational sessions at the 2019 India Forum in Delhi. The PCI Security Standards Council is going to hold its first ever India Forum in Delhi providing you access to tools and information to secure payment data. The forum and the sessions will provide deep insight into the world of payment security, thus helping you to understand the latest trends and techniques in the industry. Leaders from PCI Security Standards Council would also give their insight on the future of the industry.
QRC Solutionz is one of the leading partners to the event and would be present to understand your challenges and discuss hot topics in the industry. Our leaders would be happy to brainstorm with you on your industry concerns and understand how steps toward a safer payment space can be attained.
PCI compliance is undoubtedly, the need of the hour for every payment related company in the country today. Credit card data is such a valuable target and data being compromised can lead to huge losses.
At QRC Solutionz, we always advise our clients that achieving&nbsp PCI compliance&nbsp with an initial audit is not the roadblock – but maintaining the compliance is. More so since the changes in the ecosystem are continuous – what you may have perceived as a complaint-safe system may well differ in the next few days. This is specifically why it is of utmost importance to be updated constantly on the industry happenings.
We constantly push our goals higher so that we, along with our partners, are not just checking boxes to be compliant, but to implement and maintain effective network security – ensuring that you are always compliant.
QRC Solutionz's diverse clientele ranges from fortune 500 companies to startups in India and the silicon valley. Our detailed approach helps our clients understand the benefit of being constantly compliant and reaching out to the next level of security understanding. There's a big gap that is present today between the requirement and the genuine need of the industry and that is exactly what we aim to close.
So, let's chat up and delve into the finer details of payment security and it's processes at the 2019 India Forum. Looking forward to an interesting conversation.