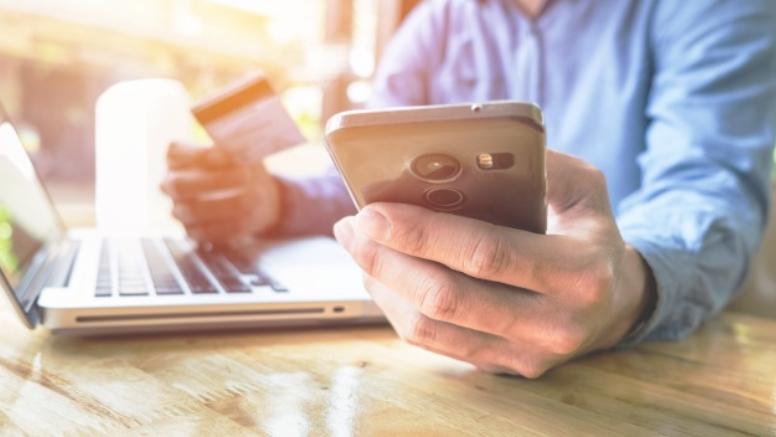 Ecommerce, online payment transactions are advancing their path in this developing technology. The customer is concerned with the payment security and that the bank credentials are maintained in a confidential way. To develop a good merchant customer relationship the merchant needs to provide payment security to his customers. They need to ensure that the best payment security measures are taken and that customers don't need to worry about their data.
Few steps as stated can be taken to manage risk and provide a secure online service :
Getting PCI Compliant
PCI DSS is a set of comprehensive requirements developed by the founding payment brands of the PCI Security Standards Council, to enhance payment account data security. The standard is applicable to any organization that accepts, stores, processes and/or transmits cardholder data, whether you are a merchant, acquirer bank, credit card processor or a payment card brand.
The PCI DSS standard includes requirements for security management, policies, procedures, network architecture, software design and other critical protective measures. By complying with PCI DSS requirements, merchants meets their following obligations:
Development of Consumer Trust in the Security of their Sensitive Information


If the customers feel that they are "safe" with their merchants, it helps grow confidence in the services. Confident customers are loyal and they share their experiences with others

Reduce Direct Losses and Operational Expenses.


Adequate data security protects cardholders and limits risk exposure,minimizing the losses and expense that might stem from compromised cardholder information.

Maintained Positive Image


With Information security at the center of everyone's mind, data loss or compromise not only hurts customers, it can seriously damage a business's reputation. Compliance with PCI DSS manages to reduce the risk of breach considerably.
SSL protocol
Customers should be ascertained with trust and peace of mind when they are using e-commerce websites. Hence, it's necessary to implement SSL protocol on the payment application as the first thing crucial for your payment security. SSL helps us to encrypt information that goes on the site such as credit card details and sensitive data that customers share during the checkout process. Transport layer security (TLS) provides a trademark for all E-commerce websites as it verifies the data transaction whatever happens is safe or not.
The identification of an SSL protocol is to check whether the payments page on the internet shall start with https:// and the padlock icon visible in the URL bar next to your web address. This builds your credibility as a secure service provider
Tokenization
Tokenization initiates secure payments and it is very much difficult to engineer the card details from the token. Tokenization reduces the PCI to strive hard for secure payments&nbsp and optimises the cost. The customers can store the card information in their e-wallets without exposing their original card information. Merchants accepting the recurring payments can get habituated easily and also offer quick mobile payments and easy purchases.
3D Secure
The EMVCo. 3D Secure is an authentication protocol that is meant to provide an additional security layer for CNP transactions. The system in this case works on requests tokens or biometrics to authenticate cardholder information. This largely reduces the number of fraudulent attempts and the liability on every transaction that is successfully verified is shifted from a merchant to the issuing bank.
Use of Visa Tools : AVS, Card Verification Value 2 (CVV2)**, and Verified by Visa.
To reduce your exposure to e-commerce risk, you need to select and use the right combination of fraud prevention tools. It's necessary to help you differentiate between a good customer and an online thief.
A few key Visa tools include :
Address Verification Service (AVS)*


AVS service helps in verifying the credit card billing address of the customer who is paying with a Visa card. The merchant includes an AVS request with the transaction authorization and receives a result code to check whether the address given by the cardholder matches the address in the issuer's file.



Card Verification Value 2 (CVV2)**

CVV is a&nbsp three-digit code that is printed on the signature panel of all Visa cards. Online merchants use the CVV2 to verify that the customer has a legitimate Visa card in hand at the time of the order. The merchant asks the customer for the three-digit code and sends it to the issuer as part of the authorization request. Merchants are prohibited from retaining CVV2 data subsequent to transaction authorization.

Verified by Visa

Verified by Visa offers an extra level of security for online transaction authentication. It verifies cardholder identity in real-time. Online merchants then can accept Visa cards with peace of mind that the issuer authenticates the cardholder's identity at the time of purchase.
Additionally, many banks and Ecommerce platforms use two factor authentication or a two step verification regulated by RBI.&nbsp Sending OTP&nbsp from the banks after entering the card details would be shown as a best example for two factor authentication.&nbsp
Merchants need to know that the number of vulnerabilities they face is constantly growing and so they need to be prepared for fraudulent activities at any time. Make sure that you comply with the payment, security, and risk standards of the countries you operate in to run their business successfully
As a PCI Qualified Assessor Company, QRC understands it takes a lot of effort to keep payments secure, but its necessary to ensure that there aren't any open gaps. We thrive to help our clients better secure their assets and get compliant against all the mandatory guidelines help to keep your customers' data safe.