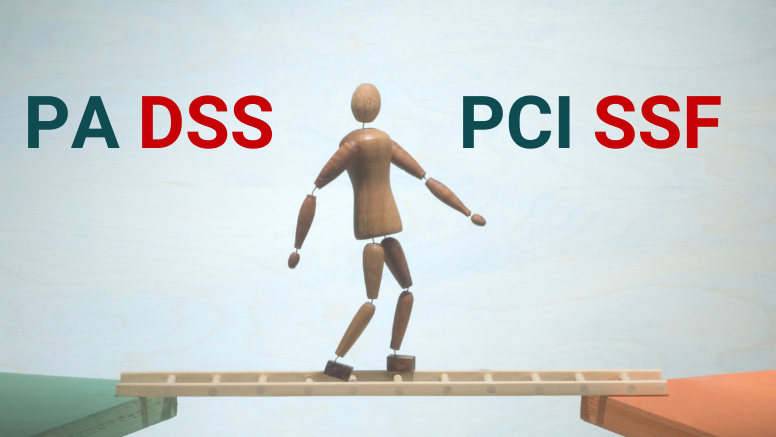 Understand PCI SSF framework
Organizations must comprehend the subtleties of the new structure in order to take appropriate action. It will be easier for your company to take the appropriate actions and restructure your business operations and related activities if you are aware of how the new framework functions and how it can affect your firm. Therefore, before making any choices or taking any activities related to the PCI SSF transition, we strongly advise enterprises to read the PCI Council document in its entirety.
Conduct a Gap Analysis&nbsp
The organisation should execute a gap analysis to determine where they stand in relation to the new PCI SSF criteria as the next logical step, which is what we anticipate them to do. This will provide the company with a clear path for putting safeguards into place or revising its processes, policies, and procedures to comply with the PCI SSF Standard.
Recognize the Differences Between PCI SSF and PCI SLC
Two distinct and independent projects make up the PCI Security Standard Framework, each of which has its own set of standards, validation standards, and SSC listing. Secure Software Lifecycle Program (SSL) and Secure Software Standard are the two initiatives (SSS).
Both programme concentrate on various facets of software security. For vendors to assess how they can manage the security of payment software while establishing or implementing security standards and procedures as necessary based on their business, it is essential that they understand the differences. In this approach, companies can be verified for SSL and a different SSS for payment software that has been built according on software eligibility requirements. Understanding the distinctions between Secure Software Lifecycle Program (SSL) and Secure Software
Get in touch with a qualified expert
For technical advice and assistance in planning for the transition phase scheduled to begin in 2022, organisations should speak with an experienced specialist. They will be in a better position to comprehend the new regulations and assist firms in translating the needs to achieve PCI SSF compliance because they are seasoned specialists in the field.
In order to assist enterprises in implementing measures and ensuring a seamless transition for the organisation, QRC is well-equipped to do so. Organizations can use our team of experts' assistance to find and close gaps in compliance with PCI SSF standard requirements.
Keep track of the PCI Council's most recent PCI SSF revisions.
Organizations must, of course, continuously monitor any announcements or most recent modifications made by the PCI Council regarding PCI SSF. By doing this, the business will make sure that everything is set up and ready to update its policies, practises, and workflows in order to meet the PCI SSF Standard by October 2022.
Organizations may appear uncertain about and even struggle with the change from PA DSS to PCI SSF. However, if they adhere to the rules, the transition period may not have much of an influence on compliance efforts. Actually, the PCI SSF was created to aid software developers and provide them the freedom to plan and create payment application security in accordance with industry best practises and standards.
Additionally, PCI Council has taken all necessary steps to ensure a smooth transition, including the endeavor to keep the PCI SSF and PA-DSS Programs running concurrently until their expiration dates. So, in order to ensure a smooth transition, we firmly advise enterprises to embrace the PCI SSF initiative rather than running away from it.
You can get in touch with our specialists at QRC Assurance for any questions or advice on PCI SSF and the processes to start the transition from PA DSS to PCI SSF. Our experts would be more than delighted to assist you in achieving compliance and to make the process simple for you.