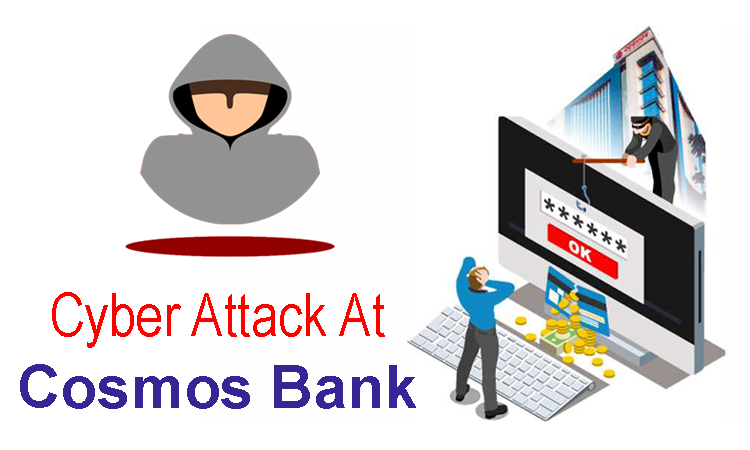 Cosmos Bank Pune main branch server has been hacked.&nbsp Hackers carried out transactions worth Rs 94.42 crore in Hong Kong and India. The incident occurred on 11th August'18. An amount of around 78 crores is transferred out of the country via various transactions.
Transaction worth Rs. 2.5 crore was done through National Payments Corporation of India (NCPI) and VISA.
This did not stop here, the server was hacked again on 13thAugust'18 and the amount of Rs.14 crore
through Swift Transaction was transferred to the account of ALM trading limited at Hang Seng Bank in Hong Kong.
A complaint has been registered against ALM Trading Limited and unknown persons in Pune.
Earlier this year, in the month of Feb'18, India's City Union Bank lost $2m via SWIFT Cyber Attack. In past three years, this was the fourth time that SWIFT has been hacked.
Secure Business from the Cyber Attacks
With the growing number of cyberattacks in the financial sector, many small and large enterprises are getting affected. &nbsp Multiple cases where public, private enterprises and even individuals who lost critical data due to the ransomware infection have been reported.
Overall, organizations may adapt the five-step approach mentioned below to safeguard themselves from the cyber security attacks,
PREVENT:Conduct regular monitoring, review of
&nbsp
DETECT:
RESPOND:
INVESTIGATE:
ADAPT:
Chief Technology Officer Troy Leach.