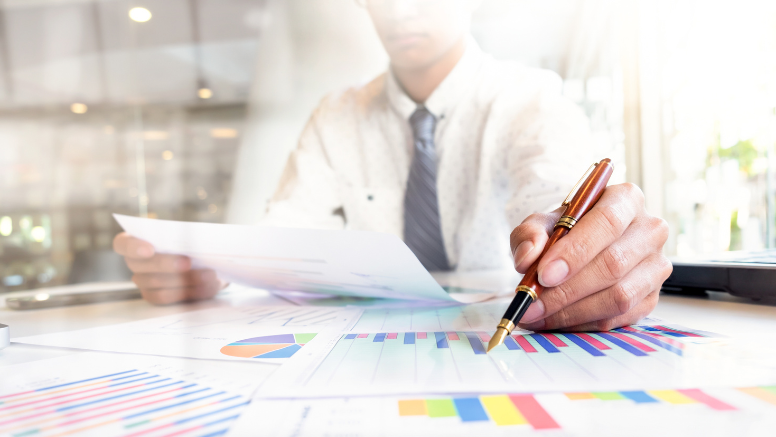 An international standard called ISO/IEC 27001:2013 was developed to assist enterprises in managing the security procedures for their information assets. This standard offers a reliable framework for putting into place an ISMS, or Information Security Management System. Through its safe and efficient management procedures, this framework facilitates the Confidentiality, Integrity, and Availability of all crucial organizational data.
One of the most widely used and approved information security standards is ISO 27001. You can refer to our prior article for more information because we already covered everything you need to know about the ISO 27001 standard. The focus of this essay is on the ISO 27001 Audit Controls, nevertheless. The paper describes the ISO27001 Audit Controls in great detail.
What are the audit controls for ISO 27001?
There are two sections to the ISO 27001 Audit Control Standards.11 clauses, ranging from 0 to 10, make up the first section, which is the required element. 114 control objectives and controls are outlined in the second section, known as Annex A. The Introduction, Scope, Normative references, and Terms and Definitions of the ISO 27001 standard are covered in Clauses 0 to 3.
Any business that wants to be in compliance with the Standard must adhere to the ISO 27001 requirements listed in Clauses 4 through 10. The Standard's Annex A provides a list of optional controls that are chosen as part of the Risk Management process to support these clauses and their requirements. 14 categories can be used to group the 114 controls in ISO 27001 Annex A, which we will explore below.&nbsp
ISO/IEC 27001 Information Security Management Standard – Clauses 0 – 10
Clause 0.1: Introduction&nbsp – The knowledge needed to put up a successful Information Security Management System is provided by the ISO 27001 Standard. This system provides an overview of how the standard implementation safeguards your data from unauthorized&nbsp users, complies with numerous national and international compliance standards, and inspires confidence in stakeholders and clients as a reliable business.
Clause 1: Scope&nbsp – According to this clause, your organization's context must be considered when applying the ISO 27001 standard's specifications. So it's crucial to understand your organizational&nbsp setting. This prevents you from overworking your system and attempting to accomplish goals that are unnecessary. It is stated again in the provision that your ISMS must apply risk management procedures. It also demonstrates how this norm applies to businesses of all sizes.
Clause 2: Normative references&nbsp – This Clause exists to indicate that application of ISO 27001 requires ISO 27000. As a result, while developing your ISMS, you must read, comprehend, and apply the criteria of ISO 27000.
Clause 3: Terms and Conditions&nbsp – The fact that all the criteria and conditions stated in this Clause also apply to ISO 27001 is another crucial reason why you should first grasp ISO 27000.
Clause 4: Context of the organization&nbsp – This clause mandates that the organisation identify all internal and external concerns that might be pertinent to its business goals and the realization&nbsp of the ISMS's own objectives.
Clause 5: Leadership&nbsp – To ensure a seamless implementation of the ISMS, this clause mandates that top management duties be clarified, along with the roles and responsibilities and the contents of the top-level Information Security Policy.
Clause 6: Planning&nbsp – The "preventive action" described in the previous version of ISO 27001:2005 is covered by clause no. 6. It lays out exactly what is needed in terms of risk assessment, risk management, Statements of Applicability, and Risk Treatment Plans, as well as how these fit together and make it easier to set up the ISMS.
Clause 7: Support&nbsp – The next clause specifies that the organisation must establish and make resources necessary by the ISMS team to the team deploying the system available in order to achieve the specified objectives and demonstrate constant improvement. It aims to outline the prerequisites for resource accessibility, skill levels, awareness, communication, and document and record control.
Clause 8: Operation&nbsp – This clause aims to guarantee that security goals are reached, risks and opportunities are handled appropriately, and information security regulations are adhered to. It outlines how risk assessment should be implemented as well as other procedures required to meet information security goals.
Clause 9: Performance evaluation&nbsp – This clause addresses the ongoing measurement, analysis, performance assessment, and monitoring of the ISMS. As a result, this Clause aims to provide precise measuring metrics by defining the standards for the organization's monitoring, measurement, analysis, evaluation, internal audit, and management review.
Clause 10: Improvement&nbsp – The requirements for nonconformities, corrections, corrective actions, and continuous improvement are outlined in this section.
continue reading Here
Contact our knowledgeable auditors and consultants for additional information and support on the ISO 27001 Standard. Learn about the ISO27001 Standard's certification procedure and relevant industry insights.&nbsp &nbsp