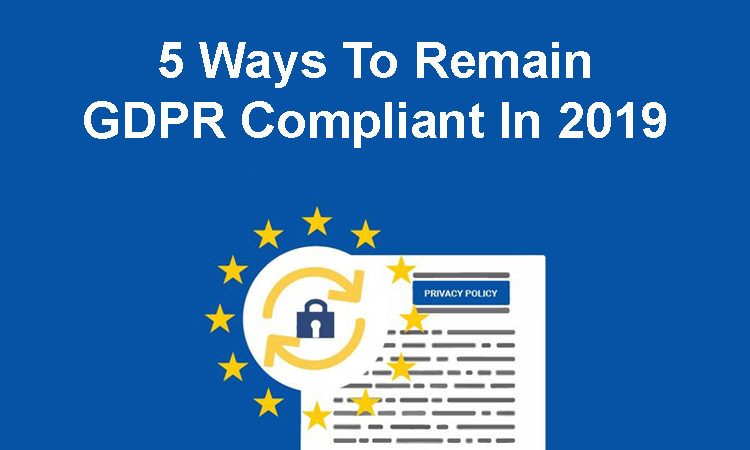 GDPR compliance has been one of the most talked about changes over the last couple of years. Even though the deadline was in May 2018, it is obvious that investment in the compliance is a continuous process. In fact, reports even suggest that investments over the next 14 years could go up to $2.1Billion. It is also important to note the risks in case you are not compliant are quite expensive also and could be one of the reasons that many organisations are looking to implement it into their business.
So, if you are looking at getting&nbsp GDPR certification&nbsp into your business, how do you go about it? What do you have to keep in mind when you want to follow these guidelines in your company?
Automation Technology:

&nbsp Investing in automation is key for every business today, precisely because it manages costs better, improves quality and ensures consistency throughout. With mammoth data in place for most companies, you need automation to keep track of all this data. You need to know where and how the data you have can be adapted and processed – this is where artificial intelligence comes to play. You would be able to break down data so much easier and that makes all the difference to your business at the end of the day.

Required privacy laws and data governance:

&nbsp Before you look at implementing a compliance in your business, it is critical to understand why you have to implement it as well as the governing rules you need to follow. Creating a set processes of all that is done is the simplest way to implement every kind of compliance. Plus, keeping it as a mandate would only help.

Where is your data moving?

&nbsp There's a lot being said about data lineage today and that makes perfect sense when you are implementing this kind of compliance – you need to know where your data is transformed over the course and where it is stored.

Maintenance of data:

&nbsp The main goal of GDPR certification is to ensure that any individual has control over their personal data. If your business is becoming GDPR compliant, it is important to understand what data is working towards keeping the data safe. It is vital to store the data that is absolutely important for the running of the business to keep risk away.

Looking at the bigger picture:

&nbsp You need to constantly look at the value you are getting by being compliant to GDPR – this will reduce direct costs and create an efficient audit ecosystem. You would be able to manage &amp track the information that is passed on throughout the system and thus be able to track and make important business decisions.
While there would be an initial investment to being your business on board – you need to look at the bigger picture and see the return on investment at every cycle. There is no doubt that a compliance of this kind will give your business a chance to thrive.