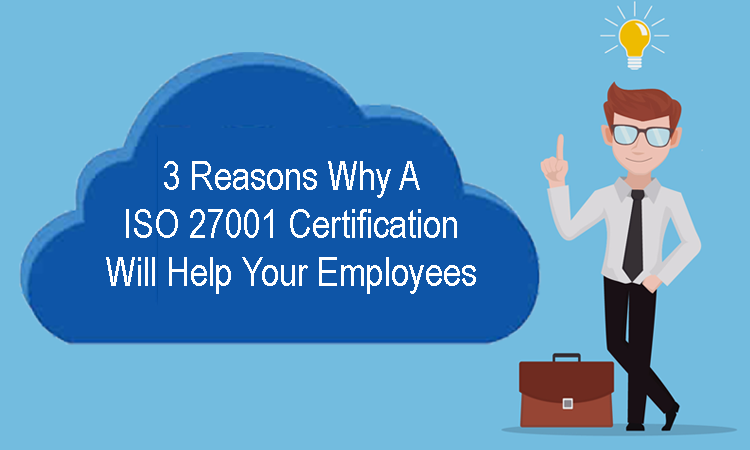 It isn't too tough to open a news website or a newspaper today and miss a breaking story about data hack or a cyber attack around the world.&nbsp Matter of fact, this is what pops up right at this moment - 'World's leading Crytpocurrency exchange hacked'
Surprised? Many experts aren't.
Information security is one of the most important pillars of any company and unfortunately, it is one that is given a miss way too often also. Using a specification that would secure your information system could make all the difference though – like an ISO 27001. This would be a framework of policies and procedures that would include all the legal, physical and technical controls that would be involved in your information risk management.
Having an&nbsp ISO 27001 certification&nbsp would be a very strong foundation to your information security. In fact, it could also bring about the biggest difference to your business and your employees too. How?
Keeps client data secure

: As it should be, your employees should be protecting the data that belongs to your client. However, it is also critical to understand that your organisation holds plenty of employee information. Knowing that their data is protected at all times would make all the difference to them. They would be 100% that no data leakage or theft would be possible if a ISO 27001 certification is done. This is simply because it requires to have a centrally managed framework to keep any information secure.

More work, more responsibility

: Let's be honest now, everyone wants to walk up the career ladder and you can help your employees do just that by adopting ISO 27001 in your organisation. If your company were to follow a certification like this, it would only give your clients and prospects more confidence in your operations. The fact that you would commit to information security would give you a competitive edge and that positive growth in work would rub off on your employees too. Undoubtedly, an achievement of this kind would be a deal winner for your sales team during their pitches. More work, more growth, only means happier employees.

Job security

: Having information security and processes in place helps employees control any form of data breaches. A breach of data could be catastrophic for one's job and that risk is taken care of when you have a certification of this sort. Plus, you could lose a potential customer because of a data breach and that could have implications with jobs within the company. Also, learning the do's and do not's of such a certification would give your employees better experience helping them to achieve more in their career.
When you think about the advantages that are at hand by simply implementing a&nbsp ISMS certification&nbsp – it is quite obvious that employees would want it to be a part of their working environment. Would you be looking to bring that advantage to your business too?