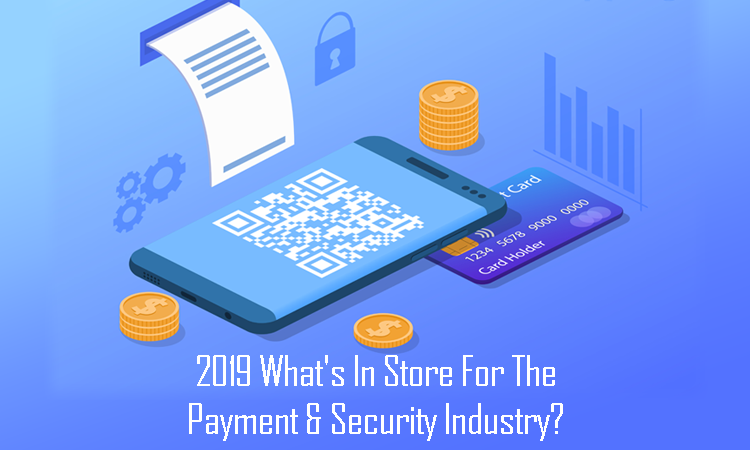 As we close out the year of 2018, we have to recognise the year gone by as one that brought us closer to existing threats and using technology to counter them. Many industry experts look at many of the fin-tech companies to evolve and reshape the payments landscape in 2019. Rightly so too, keeping these points to expect -
Cyber security is more important than ever
It has been professed that the next World War would be battled out in Cyber space and it seems to be a safe statement to go by. There have been several major leaks of biometric-based data around the world over the last year. Thus, creating a calling for more secure methods of identification and authentication across financial institutions. Access to biometric data could expose pass-codes, touch ID and facial recognitions. Stronger encryption of this data across payment methods are expected to be the biggest change in 2019. In fact, many&nbsp payment security specialists&nbsp see it as the largest kill upgrade to make.
Faster payment methods
Many expect the following year to bring about a faster or real time payment techniques. Of course, these would come by the bigger players in the market since it would require significant investments too improve capabilities in every function department.
Raising the skill- bar
Upscaling in very department would be a mandate. More professionals in the industry would have to acquire deep understanding skills of transactional security – very similar to the&nbsp PCI certification&nbsp requirements that are expected.
Focusing on service
The past couple of years was heavily driven by the force of Cryptocurrencies and transactions at the point of sale. 2019 is going to be driven harder on tokenisation and with the intent to make transaction safer and easier. The goal would be to expand the payment options at hand for the consumer and the merchants along with reducing processing fees. This would impact on higher revenue and therefore bring a need for better experiences and services – closing this gap is going to be of utmost importance for many companies in the fintech space.
The rise of the file-less malware
Everyone has been harping on this for the last few years and we see it to be a differentiator this year too. There has been a consistent rise with file-less malware and many organisations are not equipped to deal with such risks. With this compromise, it is even harder to defend your organisation from such an attack. The rush to prevent may prove to be a first-mover advantage.
AI could go rogue
We all saw the Will Smith starrer 'A.I' and never believed it could happen. Well, hold that thought. There's an obvious threat coming from malicious chat bots that can push you to clicking links or even sharing personal information. Of course, we have seen huge steps of growth in machine learning techniques over the years and even though chat bots do provide to be a helpful layer in customer experience, it can also lead to be an easy way for hackers to hijack the entire system. In the simplest example, imagine a fake chat bot app on your banking website – all hell could break loose. 2019 is going to be the year to block this divide and ensure a safer transactional experience.